Sony Clears The Air On Backwards Compatibility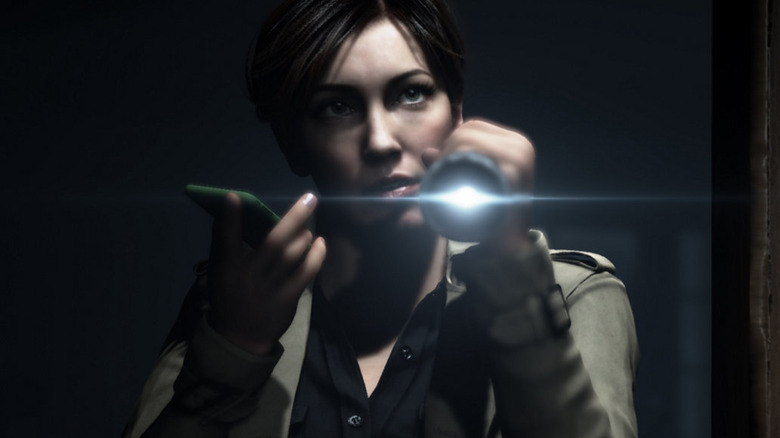 Sony Interactive Entertainment
As the release of the PlayStation 5 approaches, fans continue to have more questions regarding backwards compatibility. Recently, PlayStation recently released a very short list of the PS4 games that wouldn't be compatible with the PS5. While this list was a bummer for fans of a few titles, like Hitman GO and Shadow Complex Remastered, it wasn't a huge loss when compared to the massive PS4 game library. There were still a handful of other titles that fans weren't sure could be played on the PS5. In a recent social media post, Sony has finally addressed the backwards compatibility for the fan-favorite PlayLink games.
According to Twitter account Sony XDev Europe, the company has been fielding messages asking whether or not PS4 PlayLink games will be playable on the PS5. The answer may please fans.
"We've had a couple of questions about our #Playlink games on PS5 via backwards compatibility," tweeted Sony XDev Europe, "and we can confirm they are indeed playable."
For those of you who missed out on it, PlayLink is a companion app introduced back in 2017 for the PS4. The purpose of PlayLink is to allow multiple users to sign in and use their smartphones or tablets as controllers. The titles that utilized PlayLink were mostly lighthearted party games, like comedic quiz show That's You! However, there were some darker PlayLink titles, like the mystery game Hidden Agenda. Other games utilized even more apps. For instance, SingStar Celebration could be played with a SingStar Mic App, which turned the user's smartphone into a karaoke-ready microphone. 
Some of PlayLink's more ambitious titles received the most mixed reviews. For instance, several reviews posited that Hidden Agenda was a game full of interesting ideas, but the party game style format simply did not make much sense for the story being told. Eurogamer ultimately referred to Hidden Agenda as "a woeful mismatch of genre and form. Even some of the goofier titles, like Chimparty, received decidedly middling reviews. In other words, the various applications of PlayLink gameplay were hit or miss.
While PlayLink started strong (at least in terms of the amount of content offered), the app and the supported games didn't seem to be a huge priority for Sony in the long run. Only a handful of PlayLink titles were released between 2017 and 2018.
Still, these games were clearly enjoyed by a fair number of players. Otherwise, Sony wouldn't be receiving so many questions regarding their compatibility. Now that Sony has confirmed backwards compatibility for PlayLink titles, that should put all those worries to rest, right? Well, this new announcement doesn't necessarily clear the air on the use of PlayLink games on the PS5. The biggest issue now stems from the fact that the official PlayStation site has previously ruled out the use of apps similar to PlayLink.
In a support page detailing the PS5's backwards compatibility, PlayStation explained, "PS5 consoles do not support the PS4 Second Screen app or game companion apps." Naturally, this is what led fans to wonder whether or not PlayLink titles would be playable on the PS5. 
One fan replying to SonyXDev Europe asked if the companion app for PlayLink would now work with the PS5. This drew attention to the fact that PlayStation has not actually answered the question of how these games will function on the PS5. Unless a replacement for the companion app is on the way or Sony has changed its mind regarding the PlayLink app, it still doesn't seem possible to properly play these titles on the next-gen console.
Another commenter mentioned, "it would be practically useless to make [PlayLink] games playable on PS5 if the console itself can't work with an accessory required to play them."
It should be mentioned that Sony has hinted that some games may not work properly on the PS5, even if they are technically backwards compatible. According to PlayStation's support page for backwards compatibility, "Although many PS4 games are playable on PS5 consoles, some functionalities that were available on the PS4 console may not be available on PS5 consoles. In addition, some PS4 games may exhibit errors or unexpected behavior when played on PS5 consoles." 
It seems that Sony is confident that PlayLink games will play on the PS5. The only question now is how well they'll work on the console.