We Finally Know Which PS4 Games Won't Work On PS5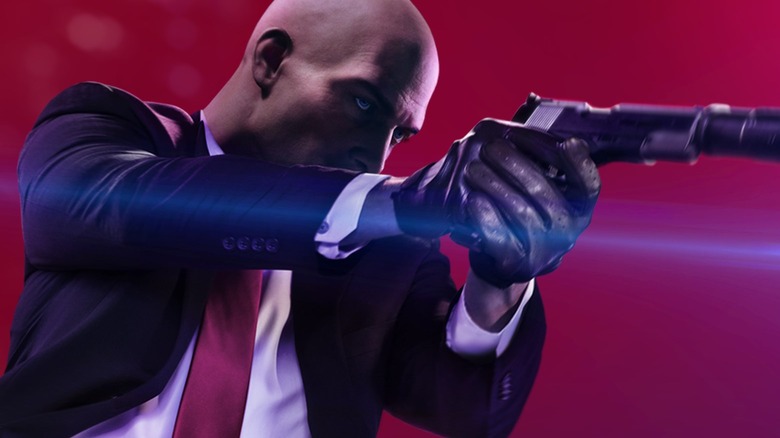 Warner Bros. Interactive Entertainment
Heading into the next console generation, one of the most common questions from gamers is which games from previous console generations will be playable on the next. Ahead of next month's release of the PlayStation 5, Sony has decided to clear up a few things in regards to backwards compatibility.
Last month, fans were disappointed to learn that the PS5 will not support many older games in the Sony back catalogue. This means that PS1, PS2, and PS3 games will not be compatible with Sony's latest console. However, Sony Interactive Entertainment CEO Jim Ryan has confirmed that 99% of the PS4 library will be playable on the PS5. This just left the question of which PS4 games are going to be compatible. 
Well, the answer to that question has finally been revealed. PlayStation recently posted a new support page for gamers to explain which PlayStation 4 games will not be playable on the PS5. It's actually a pretty short list, only consisting of 10 games in total. The good news here is that gamers aren't really missing out on much, at least where most of these games are concerned. This might be a good time to run down the list of games that aren't receiving backwards compatibility support.
Shadow Complex Remastered is a fun Metroidvania developed by Chair Entertainment and Epic Games. It received decent reviews upon its release, but might be best known for its bizarre alternate ending that can be unlocked at the very start of the game. Afro Samurai 2: Revenge of Kuma was one of the worst-rated games of the last decade. The game did so poorly upon release that the planned follow-ups were canceled and the game was literally pulled from sale.
DWVR was a reasonably entertaining PSVR title. It didn't necessarily blow gamers away, but it's fun enough that its exclusion may be a bit of a bummer for some fans. TT Isle of Man: Ride on the Edge 2 is perhaps the most surprising exclusion on this list, particularly because it only just came out this year. Still, it's surprising to see a new title with okay reviews getting passed over for backwards compatibility like this.
Just Deal With It! is a compilation of card games that most gamers are probably capable of living without. Even among party games of its type, this one received poor reviews from critics. Meanwhile, Robinson: The Journey was an interesting VR experience from Crytek, the company behind the first Far Cry and the Crysis series. Apparently those bonafides weren't enough to ensure it a spot on the PS5. 
The PlayStation 4 version of We Sing was a reboot of the 2009 game for the Nintendo Wii. Although it received pretty good reviews upon release, it's a pretty safe bet that nobody is really clamoring to revisit this one on the PS5. Hitman Go: Definitive Edition is an odd entry in the Hitman franchise, eschewing the series' usual gameplay for turn-based puzzle solving. Even so, Hitman Go is definitely one of the better-received games to not be backwards compatible.
Shadwen received mixed reviews for its generic take on fantasy and stealth gameplay, and has mostly been forgotten since its 2016 release. Joe's Diner took place at a restaurant built atop a cursed burial ground. Unfortunately, the game wasn't as exciting as that premise would seem to suggest, and the reviews for Joe's Diner were particularly savage. This is another game that isn't much of a loss when it comes to backwards compatibility.
So ultimately, there are a few gems for the PS4 that won't be able to make the jump to the next console generation, but not many that players will miss terribly. This is significantly better news than the recent revelation that PlayStation's 3D audio will not be compatible with TV speakers at the console's launch, which seemed like PlayStation had taken back a promise to fans. Still, there are a few other aspects to the support page that may be cause for a bit of concern.
According to the support page, "Although many PS4 games are playable on PS5 consoles, some functionalities that were available on the PS4 console may not be available on PS5 consoles. In addition, some PS4 games may exhibit errors or unexpected behavior when played on PS5 consoles." The support page also noted that the list of compatible games was "subject to change."
In other words, the games listed on the support page are the ones that PlayStation is aware of right now. However, new issues may reveal themselves down the line, which would necessitate PlayStation adding more incompatible games to the list. For the moment, it's looking like PS4 gamers are going to have a relatively smooth transition to the next-gen console — as long as they don't hope to play their physical copies on the PS5 Digital Edition.