Xbox May Not Be The Only Company Buying Publishers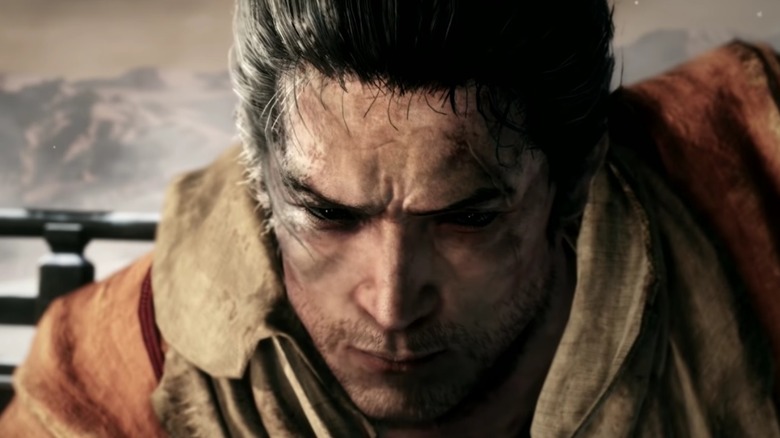 Activision
Recently, Microsoft has been making headlines by purchasing companies designed to beef up its video game content for the Xbox. Its most recent head-turning purchase was ZeniMax Media, through which it gained access to intellectual properties from Bethesda, id Software, Arkane, and MachineGames. However, Microsoft isn't the only player in the space, and now it looks like Sony may plan to oppose Microsoft with its own acquisitions. 
According to an October interview with PlayStation head Jim Ryan, Sony plans to grow its studios organically, but will also boost its in-house capabilities through "selective" mergers and acquisitions. And this isn't the first time the company has committed to growing its video game empire with such methods — Sony's 2020 report from August depicted the strategy as a way of generating content for its gaming, music, and movie businesses. "Since the environment is constantly changing, Sony works to reinforce and enhance content IP in all segments through focused investment and mergers and acquisitions," the report stated.
Sony currently owns 13 studios under the Sony Interactive Entertainment Worldwide Studios banner. These include Naughty Dog (Uncharted, The Last of Us) Santa Monica Studio (God of War), Bend Studio (Days Gone), San Diego Studio (MLB: The Show), Sucker Punch (Infamous, Ghost of Tsushima) Insomniac Games (Marvel's Spider-Man, Ratchet & Clank), Polyphony Digital (Gran Turismo), Media Molecule (Dreams, LittleBigPlanet), Japan Studio (Ico), and Guerrilla Games (Killzone, Horizon: Zero Dawn).
It's a pretty decent stable, but if reports are accurate, Sony's looking to add more in the coming years. And fans are weighing in on who they think Sony should acquire. Popular candidates that have been put forth by include FromSoftware, maker of Dark Souls, Bloodborne, and Sekiro: Shadows Die Twice, and Bluepoint Games, which is known for remastering titles like Shadow of the Colossus and Demon's Souls. Konami is another wished-for (if incredibly far fetched) option.
Many PlayStation fans feel they suffered a blow when Microsoft acquired ZeniMax, giving Xbox users access to IPs like Doom, Fallout, The Elder Scrolls, Prey, and the upcoming Starfield. Microsoft owns 15 game studios, including acquisitions like Minecraft maker Mojang Studios, Halo developer 343 Studios, Perfect Dark developer Rare, Wasteland developer InXile, and The Outer Worlds developer Obsidian. 
Microsoft also considers such acquisitions part of its strategy. CEO Satya Nadella has purchased eight separate gaming companies since he took the helm in 2014, and plans to do more. After the Bethesda acquisition, he told CNET, "You can't wake up one day and say, 'Let me build a game studio.' The idea of having content is so we can reach larger communities."
There are also unverified rumors that another Microsoft acquisition announcement is coming according to the Xbox Era podcast (via GameRant). If it's true that Microsoft has another piece of big news to drop, it's running out of time to do so before the Xbox Series X|S launches on Nov. 10. 
There have been some philosophical differences displayed by Sony and Microsoft when it comes to making games available to the masses. Sony has made exclusivity on its PlayStation 5 system a priority, allegedly offering better deals to third-party developers than Microsoft was willing to shell out. Microsoft execs, on the other hand, have stated that the company believes in the availability of games for all. Xbox gaming head Phil Spencer said, "We want more people to be able to play games, not fewer people to be able to go play games."
Of course, that doesn't mean Microsoft won't keep some of its new IPs to itself. That wouldn't necessarily be a smart business move for Xbox, and Spencer has also pointed out that the company doesn't need to release games on other platforms to "make the deal work for us." 
While both studios have many console exclusives for their upcoming next-generation systems, they are also making PC versions of several of these games easily available. A single sentence in Sony's 2020 report says it will "explore expanding our 1st-party titles to the PC platform." In keeping with that goal, many of its PlayStation 5 exclusives have already been announced to have availability on home computers running Windows. Meanwhile, Xbox is showing its commitment to PC by pushing its Xbox Game Pass, which is designed to offer high-profile games playable on multiple systems.