Xbox Next-Gen Launch Makes History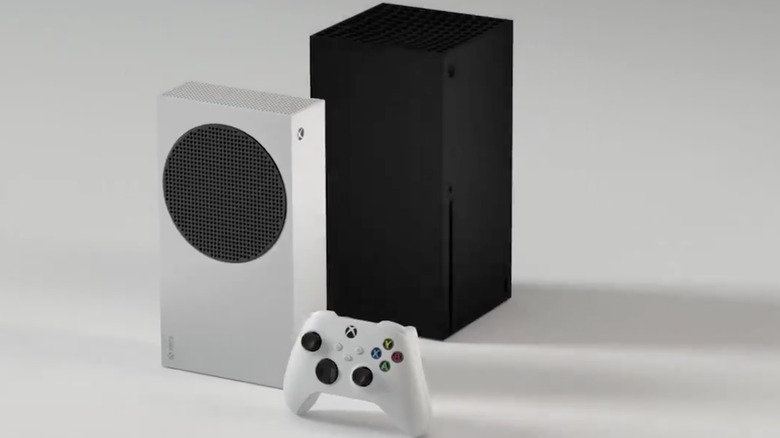 Microsoft
The Xbox Series X and Series S finally arrived earlier this week, and critics are very happy with the new consoles. While there have been a few reported issues, such as a handful of Series X consoles with defective disc drives, the general consensus seems to be that Microsoft has put out a great console. According to a recent report, the Xbox Series X and Series S have had the most successful launch in the history of Xbox.
News of the console's huge success came from Xbox boss Phil Spencer, who chimed in on Twitter to thank the fans for such a huge debut. "Thank you for supporting the largest launch in Xbox history," tweeted Spencer. "In 24 hrs more new consoles sold, in more countries, than ever before. We're working with retail to resupply as quickly as possible. You continue to show us the connective power of play is more important than ever."
That next to last sentence is going to be the best news of all for a good number of Xbox fans. While the company is celebrating the success of the new Xbox console, there are still plenty of people who haven't been able to get their hands on one. Even worse, a good number of customers who pre-ordered their Series X through Amazon have been told that they may not receive them until the end of the year. 
It is hard to determine just how many Xbox Series X|S units have been sold by this point, mainly because of the company's business practices. Microsoft ceased sharing sales figures for the Xbox One console a few years back. In 2018, Microsoft told Variety that this was because the company was more focused on customer engagement than hard numbers. A Microsoft rep explained, "We are continuing to look at engagement as our key metric for success and are no longer reporting on total console sales." It seems as though this practice has continued on into the Series X console era.
Although the number of consoles sold and the amount of revenue generated by the latest Xbox launch is unclear, what is apparent is that Xbox is very pleased with the results. Hopefully more fans will be able to join in on the fun sooner rather than later. Phil Spencer has previously estimated that it could take a few months for the Series X supply chain to properly meet the demand from customers.