A New Star Wars Game Is On The Way But There's A Catch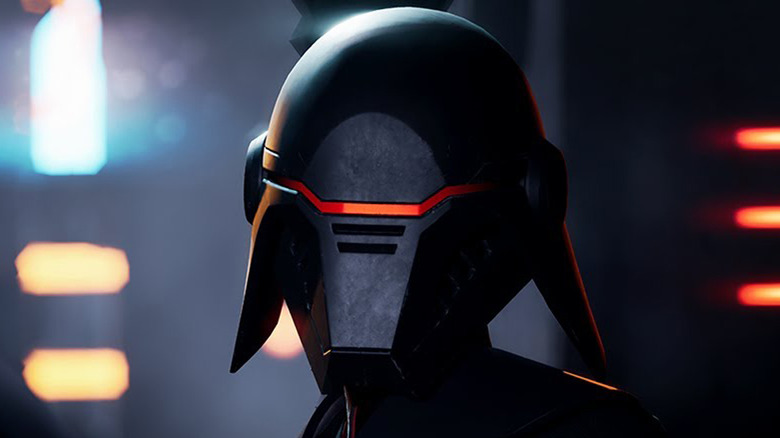 Electronic Arts
IGN has reported that a new Star Wars game is on the way, but it's not set to join the ranks of the great Star Wars games released on PC and consoles. Instead, it will be part of the growing number of mobile adventures set in the Star Wars universe.
A brand new studio offshoot of mobile behemoth Zynga is working on developing this upcoming Star Wars title. The new studio will be headquartered in Zynga's current offices in Austin, Texas, and will be led by Jeff Hickman and Matthew Hemby. Hickman previously worked as an executive producer for the MMORPG Star Wars: The Old Republic, and Hemby as a development director for two of its expansions.
In August of 2018, Zynga announced a deal with Disney, through which the games company would take over operation of an existing mobile title, Star Wars: Commander, as well as develop one new Star Wars game with the option for a second. NaturalMotion, an offshoot of Zynga based in the United Kingdom, was announced as the studio responsible for all Zynga Star Wars games at that time.
Hickman and Hemby's new Austin-based studio will join NaturalMotion in the development of the newly-announced Star Wars title, adding to work already done by their U.K.-based counterparts. Currently, Hickman and Hemby are looking to hire new team members in 25 different roles as they start on the game's production. While their studio is based in Austin  — a city in which Hickman cites a high level of game development talent  — all are invited to apply, due to work-from-home conditions necessitated by the ongoing pandemic.
Given this team's current hiring process, it's most likely this new game won't see the light of day for a good while. Also suggesting a lengthy development is the game's purported level of ambition. Hickman is currently proposing, as per IGN's report, "AAA console visuals" and gameplay to match.
While resembling anything close to a AAA game is a high bar for a mobile title to clear, this presents, for better or for worse, an opportunity for a new Star Wars game to rival those currently being published by EA, whose exclusivity deal with Disney does not include mobile or VR releases like the controversial Star Wars: Tales from the Galaxy's Edge. The EA-published Star Wars: Squadrons currently hold a Metacritic score of 80. While this indicates a warm reception, it still leaves room for competition. This could very well include Zynga's upcoming AAA-like mobile Star Wars adventure.