This GTA 6 Rival Could Release First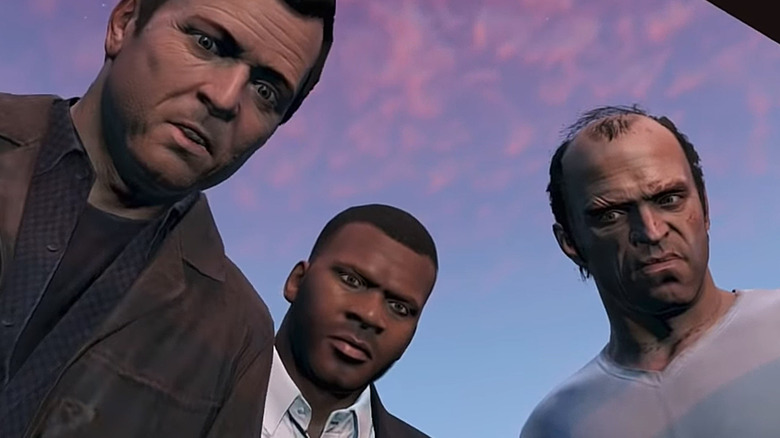 Rockstar Games
Gamers have waited for Grand Theft Auto 6 for so long that the very concept has become a punchline to its own joke. Rockstar Games decided to re-release Grand Theft Auto 5 twice — once for the Xbox One/PlayStation 4, and again for the Xbox Series X/PlayStation 5. Now, audiences are looking elsewhere to scratch that new open-world sandbox itch. Judging by recent developments, a rival game by the name of Everywhere might do just that, if only because it could release first.
If you haven't heard of Everywhere, the game is being developed by Build a Rocket Boy Games. Leslie Benzies, ex-president of Rockstar North, founded the company after cutting ties with Rockstar Games due to growing friction with other Rockstar top brass —and a lawsuit that alleges the workplace culture was devolving into something out of GTA. Even though Everywhere has been cooking for several years, it has seemingly progressed a great deal thanks to a combination of talent, technology, and good old money.
A recent Build a Rocket Boy Games blog post declared the studio has successfully finished a second round of fundraising, and with that came a new game engine. Originally, Everywhere was built with Amazon's Lumberyard Engine, but now the game will be powered by the Unreal Engine. Benzies cited the software's power and latest advancements as reason for the switch, but one cannot wonder if the first game built with Lumberyard, the ill-fated Crucible, might have influenced that decision.
While Rockstar seems almost allergic to the idea of releasing GTA 6 (or announcing it), Build a Rocket Boy Games is more than happy to share how far it has come in four short years, including the news that its numbers have swelled to over 400 active employees. Of course, despite its willingness to keep audiences abreast of Everywhere's development, the studio has yet to deliver any solid information on the game itself. Much of what fans think they know about the game is actually pure speculation. For example, Everywhere's moniker of "GTA6 rival" is based purely on Benzies' prominence in GTA games of old. Fans still don't know if Everywhere will have more in common with GTA or Second Life, let alone when it will release. However, based on the recent announcement, Build a Rocket Boy Games is clearly ramping up production.
While GTA 6 and Everywhere aren't currently tangled up in a launch day race, betting on Everywhere seems like a smart gamble, especially since Build a Rocket Boy Games is more open to announcing development milestones.