This Major Upcoming Release Won't Be At The Game Awards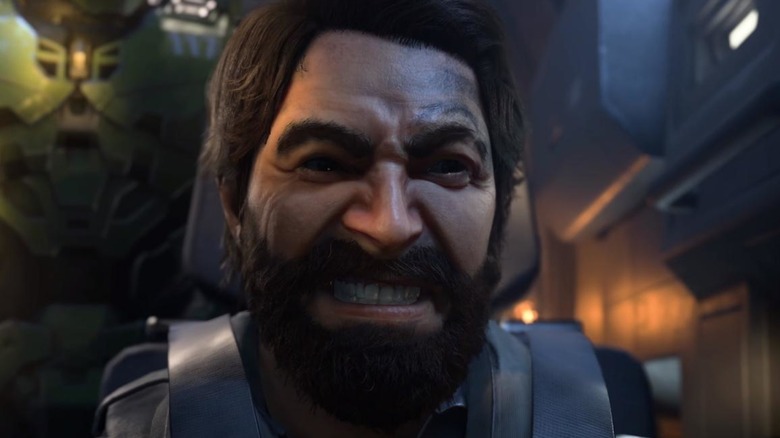 Xbox Game Studios
If you, like many other Microsoft/Xbox fans, have been anxiously awaiting major announcements regarding Halo Infinite, prepare to wait just a bit longer.
The question as to when exactly Series X|S owners will get their hands on the flagship title has been hanging in the air for quite some time. Unfortunately, it's looking like there will be no major announcements concerning Halo Infinite at The Game Awards this year. News of its absence from the event came directly from a 343 employee over on Reddit. In the thread, the employee explained that the team "[doesn't] have anything planned for the VGAs," but this person did promise "a high level update" in the coming weeks. Is such an update enough to satiate hungry fans?
In the comments section, many users are still quite upset at 343 Industries over its lack of communication and the shortage of new Halo games over the years. One Redditor complained, "You guys haven't really provided anything since the gameplay and the game was supposed to launch last week." Another stated, "Its [sic] been 5 and a half years now, and for those taking the approach of 'hey they're working on it'. So at what point do you get fed up with waiting[?]" Indeed, the pressure is on for the team at 343 Industries.
The outlook isn't entirely negative. Some users on the Reddit thread defended 343 Industries. One Redditor calmly stated, "Don't worry. We Halo's [sic] fans want the best for Halo Infinite. Take your time. Don't worry." Another said, "All the best! Take all the time you need. Better to do it right than do it fast etc." It seems as though some fans are more appreciative of 343's intention to get it right.
The COVID-19 pandemic has taken its toll on the video game industry, and Halo Infinite was one of several casualties. To make matters worse, many fans were disappointed by the game's graphics after they saw gameplay footage during the Xbox Games Showcase event back in July. As such, it seemed as though the delay could have been credited to the team's efforts to address fan feedback. If all that wasn't difficult enough, there were alleged internal communication issues that not only compounded the delay, but also provided insight into the underwhelming graphical fidelity of July's gameplay demo.
Halo Infinite was planned to be a launch title for the Series X, so the game's delay was seen as a major blow. In fact, the game played a major role in marketing the Xbox Series X|S. If you're itching to get your hands on a new Halo, there are luckily plenty of alternatives you can play until Halo Infinite lands on your Series X or Series S.