8 Games To Play Before They Leave Xbox Game Pass In December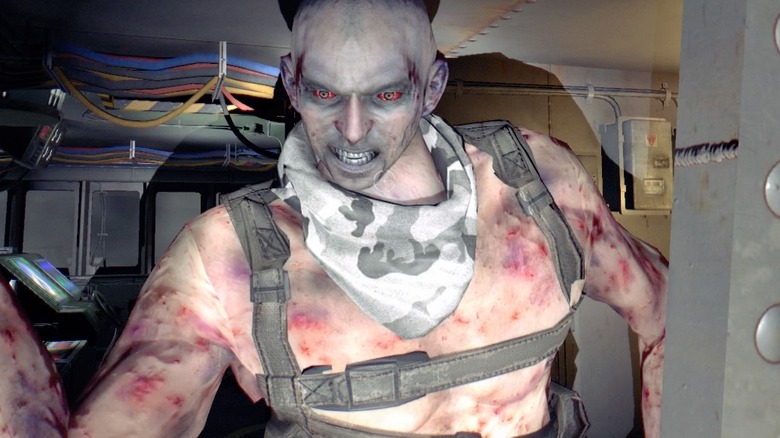 Deep Silver
Eight games will be leaving Microsoft's Xbox Game Pass program on Dec. 1, 2020. The diverse group of titles include Mutant Year Zero: Road to Eden, Demon's Tilt, Faeria, Hatoful Boyfriend, Absolver, The Escapists 2, Wandersong, and the remaster of the controversial Dead Island.
The most significant title of the bunch is probably Dead Island: Definitive Edition. Originally released in 2011, Dead Island was developed by Dying Light developer Techland. At the time, the tropical zombie title received mixed reviews, with an aggregate score of 71 on Metacritic. While criticized for its bugs, the game was praised for its fun zombie slaughtering with a unique blend of gameplay mechanics, including first-person combat and RPG elements. Dead Island: Definitive Edition was a step above the original by improving the game's performance and including all of the DLC. Even so, Dead Island also came under fire due to its marketing, including a trailer that basically lied about what the game would really be.
Another notable game in this lineup is The Escapists 2. This sequel to 2015's The Escapists requires players to plan a prison escape, incorporating strategy and puzzle elements. The indie title was received fairly well in 2017, currently holding an aggregate review score of 77 on Metacritic. The Escapists 2 was praised for its creativity and challenge, with noted criticism of some monotonous design.
The rest of the games in the selection were mostly well-received upon release. If you subscribe to Xbox Game Pass currently, it might be worth checking these titles out before they make their exit in early December.
Xbox Game Pass includes numerous renowned titles. The service includes many EA titles, such as the Star Wars Battlefront series and its line of sports games. Further, the service provides subscribers access to games like Doom Eternal, Gears 5, Halo: The Master Chief Collection, Minecraft, and Batman: Arkham Knight.
Overall, the Xbox Game Pass program has been a resounding success for Microsoft. With 15 million subscribers as of September, the service has become a focal point for Microsoft and Xbox developers. In fact, it has been theorized that the service may be one of the Xbox Series X's biggest advantages over the PS5.
Xbox Game Pass Ultimate, a tier above the Xbox Game Pass subscription, is also currently gamers' pass to use Microsoft's xCloud game streaming service. The service allows subscribers to stream Xbox and PC titles from mobile devices and has been used by "hundreds of thousands" of subscribers, illustrating the service's popularity.