CrossFire Fans Just Got Bad News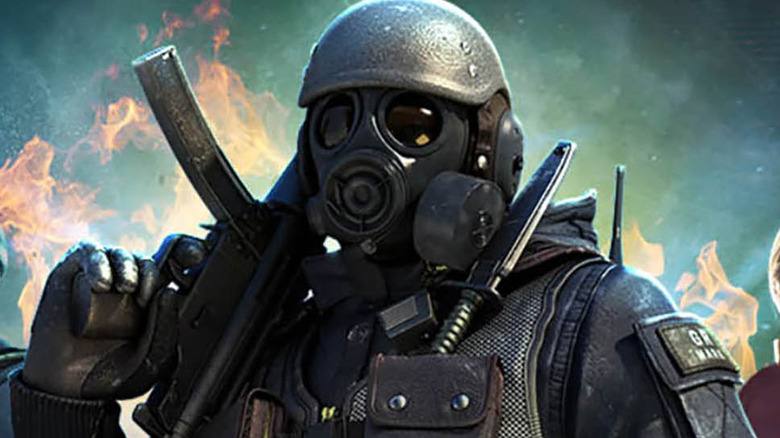 Smilegate Entertainment
Yet another video game has fallen victim to delays as a result of COVID-19. Smilegate and Remedy Entertainment's first-person-shooter CrossfireX, the next installment in the CrossFire series, is now slated to release some time in 2021.
The official CrossfireX Twitter page released a statement regarding the game's development, taking note of the "challenges" that the Smilegate development team has faced due to COVID-19. "Moving our release will allow us to deliver the CrossFire experience on console our team set out to create," the statement read before adding that more information will be revealed in the future.
Smilegate initially partnered with Remedy Entertainment, the Finnish studio responsible for Quantum Break, in an effort to expand CrossfireX's narrative and bring the game to a wider audience, according to MCV/DEVELOP. Smilegate began working on the series' tactical multiplayer and allowed Remedy to focus on a single-player campaign that would broaden the game's reach. 
The CrossFire series is known for its intense online multiplayer that puts two teams against each other in a global conflict involving private military factions Global Risk and Black List. The games were limited to PC and mobile devices until CrossfireX, which was supposed to join Xbox Series X on the console's launch day, as well as Xbox One. At the time of this writing, it has not been confirmed whether CrossfireX will hit other consoles. Series creator Kwon Hyuk-Bin became one of South Korea's richest men because of the massive success of the CrossFire brand.
The CrossFire series is so big, in fact, that Sony Pictures is working on a film. Tencent Pictures will co-produce and co-finance the project, and Fast & Furious producer Neal Moritz joined the deal. In 2017, Smilegate completed a script for the CrossFire film with Chuck Hogan, who is best known for his work on 13 Hours: The Secret Soldiers of Benghazi. The cast and the storyline have yet to be revealed, so it's unclear if the film will connect with CrossfireX in any way.
Smilegate will likely have its hands full heading into 2021, since the new CrossfireX release timeline is closer to another collaboration the developer is working on with Amazon. There isn't much information available about that particular project at this time, but it is said to follow a similar online play path to CrossFire. The CrossfireX delay is unfortunate, but fans will now hopefully have two Smilegate games to look forward to next year.