The Real Reason Valve's Co-Founder Is Launching A Gnome Into Space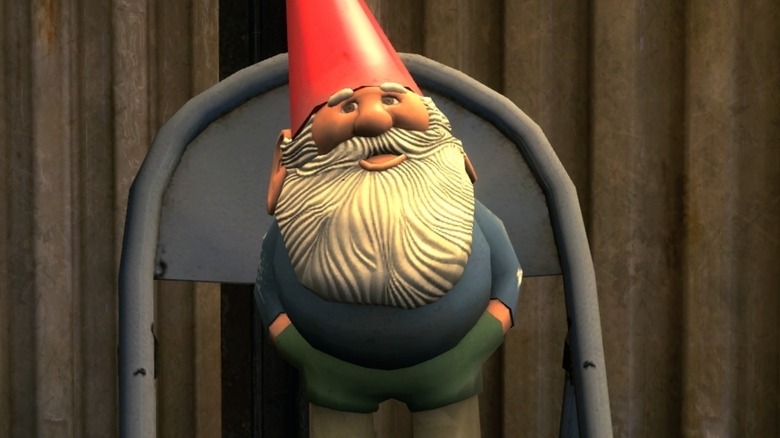 Valve Software
Gabe Newell, co-founder of video game publisher and digital distribution company Valve, is gearing up for a special space-centric event this week to benefit a charity in New Zealand. The event will be live-streamed in the U.K. on Nov. 20, with a $1 donation coming in for every viewer. Newell recently relocated to New Zealand and became an official resident as a result of being stuck in the country due to COVID-19 restrictions. According to Game Rant, he recently announced that he plans to raise money for the Pediatric Intensive Care Unit at Auckland's children's hospital, Starship, in a very unique way: by launching a garden gnome into space. 
Newell revealed in his announcement video that he is working with Weta Workshop and Rocket Lab to create the 3D printed, 6-inch titanium garden gnome figure named Gnome Chompski. Newell will give a dollar to the hospital for every viewer who joins the official stream on YouTube, either live or within 24 hours. Additionally, viewers have the ability to send their own donations.
So, why did Newell choose a gnome? The lawn ornament is actually a reference to Valve's Half-Life 2: Episode 2, where a ridiculous achievement called "Little Rocket Man" requires players to carry a garden gnome from the start of the game to a rocket ship near the end. As Eurogamer pointed out, this is not an easy task, so the gnome has become a popular symbol of the game.
Chompski is set to ride on Rocket Lab's Flight 16, which is heading out to launch 30 satellites into a sun-synchronous orbit. The gnome does serve a scientific purpose, as it will test a 3D printing technique that could potentially be used in future missions. According to a video on Valve News Network's YouTube channel, Gnome Chompski will burn up in space after its launch, as it is attached to a kickstage that detaches from the satellite and burns upon re-entering the earth's atmosphere. Sadly, this physical version of Gnome Chompski will be destroyed, but it's for a good cause.
This is not the first big New Zealand event this year that Newell has taken part in. He put together a free concert alongside Spanish race car driver Alex Riberas and Riberas' partner, Teagan Kleinto, to thank New Zealand for its hospitality. The "We Love Aotearoa" concert in Auckland featured live music, food trucks, and VR stands for all ages during the day and 18+ at night.