Spider-Man: Miles Morales Features Another Touching Tribute To Chadwick Boseman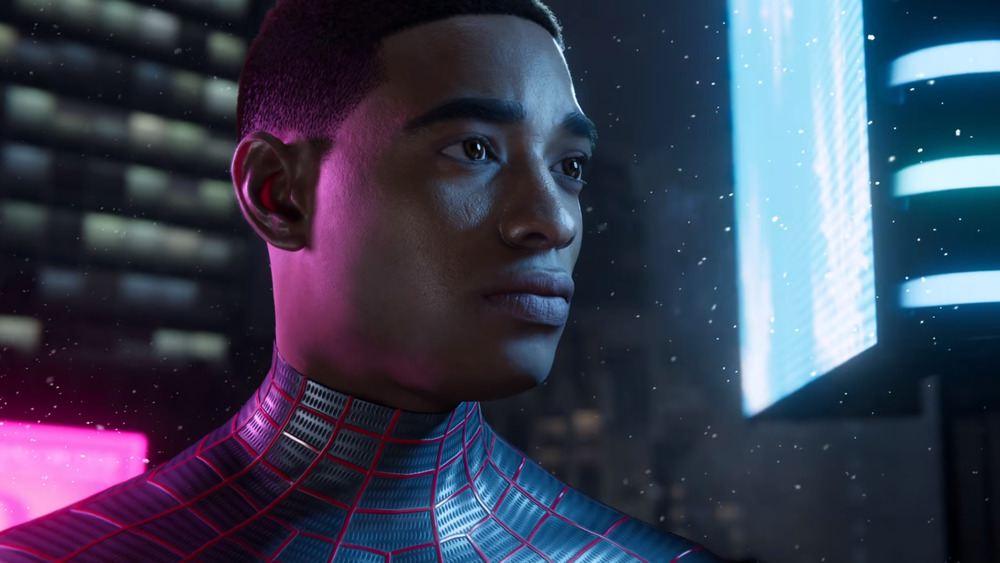 Insomniac Games
In the wake of the untimely passing of beloved Black Panther actor Chadwick Boseman earlier this year, creators are continuing to pay homage to him by adding touching tributes in their work.
Shortly after the release of the new Spider-Man: Miles Morales video game earlier this month, fans noticed that the end of the game contained a heartfelt written tribute to Boseman. However, it turns out that the message in the end credits wasn't the only shout out to Boseman's legacy in the game. 
As Reddit user RollieDell discovered, developers renamed 42nd street in the game to "Boseman Way," which is likely a reference to the film 42, in which Boseman starred as legendary baseball player Jackie Robinson. Released in 2013, the film launched Boseman into stardom and led to a bevy of other leading man roles like Black Panther.
Eric Monacelli, director of production at Marvel Games and project lead for Spider-Man: Miles Morales, confirmed the discovery on Twitter on Friday, rejoicing that fans had finally noticed it.
"YES!!! Here's the Easter Egg I was sad no one had found! The classy and right on point (Marvel's) NYC style tribute to the great @chadwickboseman that we worked on with the @insomniacgames team," he wrote.
Spider-Man: Miles Morales has numerous tributes to Chadwick Boseman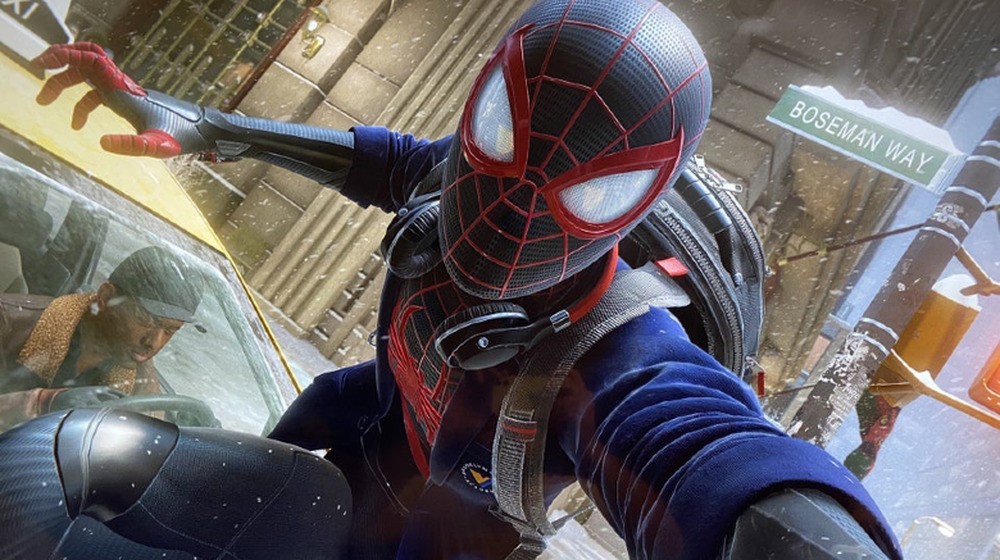 Insomniac Games/Reddit
Released on November 12, Spider-Man: Miles Morales is already raking in the rave reviews, earning a 9/10 on IGN.com and landing an average rating of 85% from critics and a 7.8 user score on Metacritic.
But aside from being what looks like a phenomenal game (that's sure to be a huge draw for those considering grabbing a PS5), Miles Morales is also getting applauded for a shout out found at the very end of its story. The end credits feature a tribute to Boseman, which reads, "In loving memory of a noble king, Chadwick Boseman. His honor, strength, and compassion will reverberate for generations to come. Wakanda Forever."
Boseman passed away from colon cancer on August 28, 2020, at the age of 43. His death was a shock to many; he'd kept his battle with cancer under wraps following his diagnosis in 2016, according to The New York Times. Despite learning that he had stage 3 colon cancer, Boseman kept busy with several projects, including Black Panther. Soon after its release in 2018, the film quickly reached icon status as a landmark in representation. It was a responsibility that Boseman did not take lightly.
"It was the honor of his career to bring King T'Challa to life in Black Panther," his family said in a statement released after his death.
RIP, King.