GTA Gets Ray Tracing, But Not From Rockstar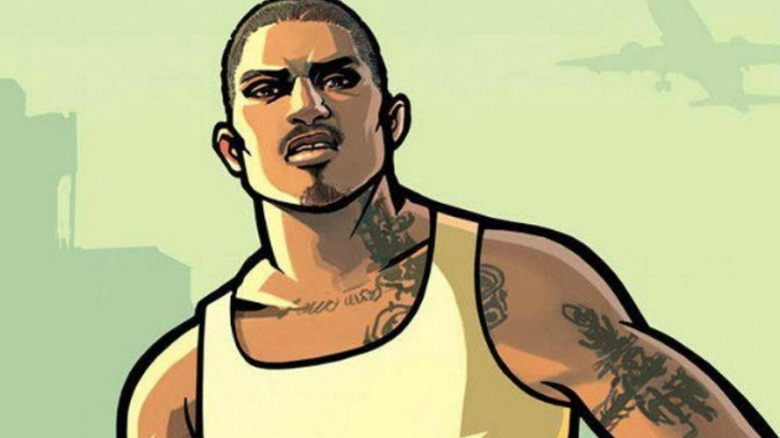 Rockstar Games
Three Grand Theft Auto games — GTA 3, Vice City, and San Andreas — now support ray tracing thanks to fan modifications. When downloaded, the games receive better visuals and lighting that make them appear more realistic.
GTARenderHook supplied the mods, which add new shadows and reflection effects to the three games, according to The Gamer. Screenshots of the modded games were shared on Twitter and revealed light added to shop windows and dance floors. The changes may not seem like much, but adding in these extra details create a greater sense of realism in gaming. Other aspects of the graphics, such as textures, were left untouched. Overall, the final product looks like an actual next-gen release of each of these classic action games.
Although this latest mod is impressive, this is not the first time that a GTA game has received a ray tracing mod. Earlier this year, YouTuber and modder Digital Dreams revealed a mod that brought next-gen graphics to Grand Theft Auto 4.
According to Digital Trends, next-gen graphics often utilize a combination of traditional lighting techniques and ray tracing on individual reflective surfaces, such as in Battlefield V, which shows the reflection of troops in the water. Additionally, ray tracing can create more dynamic shadows. Other uses for ray tracing include global illumination on an entire scene in a game, as well as improving any visual hiccups. While ray tracing is included in new games, many developers have also circled back to previous releases and add ray tracing in remasters.
GTA 3, Vice City, and San Andreas were released in 2002, 2003, and 2004, respectively, so the graphics don't necessarily meet today's standards. However, these fan mods are the closest thing fans will likely get to remasters for now, as Gamesradar+ noted. GTA developer Rockstar Games has been busy working on GTA 6 for some time, though details are mostly under wraps at the moment. Fans believe that a teaser for the upcoming action-adventure title may have been hidden in a GTA Online trailer. However, these rumors remain unconfirmed.
For now, GTA fans can also enjoy a GTA 5 mod from FV Designs, which was introduced earlier in November. The project, titled GTA 5: Chicago, aims to showcase the same details and graphics as the game's original maps. Moreover, fans can look forward to the officially expanded and enhanced version of GTA 5 heading to the PlayStation 5 some time in 2021.