Is This Our First Look At Call Of Duty: Warzone's Next Map?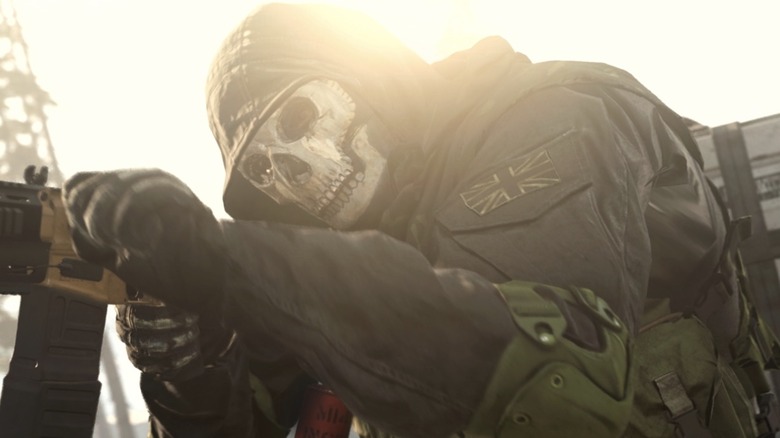 Treyarch
A series of new leaks, revealed by the @BlackOpsLeaks Twitter account, indicates that some fan-favorite maps are coming to Call of Duty: Warzone, including one called Rebirth Island. This could be a preview of what's to come in the battle royale.
Advertisement
The data miner posted a number of images that have fans excited about what could be arriving as soon as next week with the integration of Call of Duty: Black Ops — Cold War into Warzone and the start of Season 1. One image shows what appears to a remade version of Rebirth Island, a beloved map from the original Call of Duty: Black Ops — Blackout battle royale game. 
The Rebirth Island leak could be linked to Treyarch's recently-revealed Cold War roadmap, which teases a "Classified Warzone Experience." Eurogamer points out that the partial words in the accompanying image may actually hark back to Vozrozhdeniya Island, which means "Rebirth Island" in Russian and is a real place that appeared in the original 2010 Call of Duty: Black Ops as a setting for the Rebirth mission.
Advertisement
A couple of other images from @BlackOpsLeaks show that another new map will take place at a mall, and yet another is going to be Raid, a fan-favorite map from Call of Duty: Black Ops 2 — but, as eagle-eyed commenters have noted, this version of Raid may be set at another location — possibly Cairo, given hints in the data and changes in the background landscape.
As the prospect of Season 1 looms, other data miners have also been analyzing all available code in search of Call of Duty news. One, at @CODColdWarNewz, revealed additional information, including a Nighttime Christmas Nuketown map, calling cards, and more, which will arrive along with Cold War integration. However, data miners are also starting to get takedown notices from publisher Activision, so if you're interesting in keeping up with the flow of information you'll have to be alert. Some of the leaks already appear to be missing, and may be found now only at secondary sources that recorded the information.
Such news is hopeful for fans of Call of Duty: Black Ops — Cold War, though, who have been enjoying the game but also complaining about the lack of maps. Even streamer Dr Disrespect has weighed in to criticize how few multiplayer maps have been available since launch. However, as with any leaks, gamers should take all data-mined information with a grain of salt, since Treyarch and Activision haven't released much of this information publicly or commented on the leaks — and things may change before release, even if the leaks are accurate. 
Advertisement