Amazon Prime Users Can Get This Award-Winning FPS For Free In December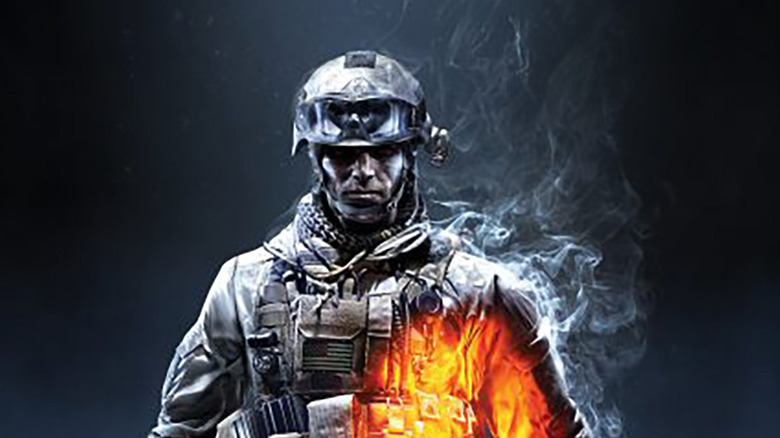 Electronic Arts
Amazon Prime members can get a free copy of Electronic Arts' Battlefield 3 for the entire month of December. The third installment in the Battlefield series is one of the most popular of the franchise, so this deal is definitely not one to miss. Those who don't have a Prime membership can still sign up for a free trial to snag the Battlefield 3 deal.
The Battlefield 3 Prime Gaming deal is available to anyone with a Prime subscription. Simply head to the Prime Gaming page and select Battlefield 3 under "Games and Loot" to redeem an Origin code. The deal will be available until Dec. 30, but those who grab an Origin code before then will have until Jan. 29 to input the key. This deal does not include any of the Battlefield 3 DLC, so those will need to be purchased separately if desired.
Prime Gaming is included with all Amazon Prime subscriptions. The service can be quite useful for PC gamers who find themselves shopping through Amazon Prime frequently. Prime Gaming offers in-game rewards for popular titles like Apex Legends and Grand Theft Auto Online, plus a rotating lineup of free games every month from various genres and publishers. Since its launch in 2016, Prime Gaming has grown to include rewards from some major publishers like Electronic Arts and Riot Games.
Battlefield 3's online servers may not be incredibly busy when Prime Gaming users log on since the game released way back in 2011 and the franchise has seen more installments since then. Still, the first-person shooter's campaign mode is enough to keep players busy. Battlefield 3 follows several military figures in the middle of a fictional war in 2014 as the U.S. battles against an Iranian group called the PLR. The PC, Xbox One, and PlayStation 3 game became a very popular FPS title, with IGN giving Battlefield 3 a 9/10 score. It also went on to receive multiple IGN awards in 2011. 
Battlefield 3 was followed by four other main games in the series. The latest installment, Battlefield 5, received its final update over the summer, though fans petitioned for EA to give players even more Battlefield 5 content. EA is now working on the upcoming Battlefield 6, which is slated for release in the 2021-2022 timeframe. Alas, the well of new Battlefield content may be dried up at the moment, but this Battlefield 3 Amazon deal could be just enough to bring even more fans to the franchise ahead of Battlefield 6.