This Game Has Raked In Almost $400 Million In Two Months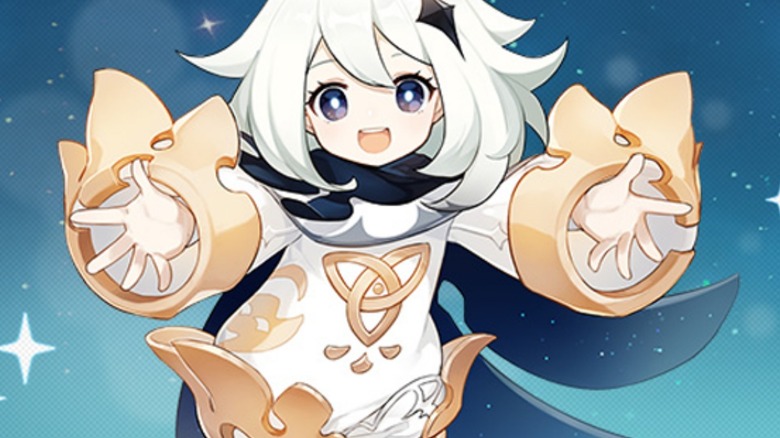 miHoYo
Genshin Impact transformed from a derided, purportedly shameless Breath of the Wild clone into an anime-shaped snowball of success. The game has won numerous awards and experienced faster financial success (at least in the short term) than its supposed inspiration. That magical train of good fortune shows no sign of stopping.
Recently, the mobile app store analysis site Sensor Tower broke the news that Genshin Impact raked in a grand total of near $400 million ($393 million to be precise) during its first two months. In its first two weeks of life, the game made somewhere in the ballpark of $50 to $60 million, and a week later, that number climbed to $100 million. That's about $6 million every day.
Surprising nobody, China, the game's country of origin, was the biggest contributor to Genshin Impact's success. $120 million of the title's $400 million two-month revenue came from there, with Japan placing second with $98 million. Meanwhile, Asia's other mobile game mecca, South Korea, only came in fourth since United States gamers spent a total of $74 million on the game.
Genshin Impact's success was so great it dethroned one of the biggest games on the mobile market. The popular battle royale PUBG only accrued $384 million during the two-month period, so while it has achieved a staggering $3 billion in total lifetime profits, for two months, PUBG earned less than Genshin Impact. However, for all of Genshin Impact's explosive success, it didn't come close to the reigning champion of mobile games, Honor of Kings (Arena of Valor to everyone outside of China), which made $467 million in those two months.
While this announcement seems to sing Genshin Impact's praises, it comes with a supplementary warning. According to Sensor Tower, Genshin Impact achieved this milestone after its monthly revenues dropped, which means it acquired more in its first month than its second. Despite wading through a tidal wave of criticism, Genshin Impact only received normal success instead of exponential success. The game will face an uphill battle if it wants to maintain its already tenuous grasp on comparative popularity and profit.
Still, the development team at miHoYo is unfazed and is trying to stick to its six-week update schedule. The company is hard at work producing new locations, events, and more, so future patches will help determine if Genshin Impact can continue this level of success. The more the game pumps out content gamers love, the more it will prevail.