This Five-Year-Old Game Just Unlocked Two Free Skins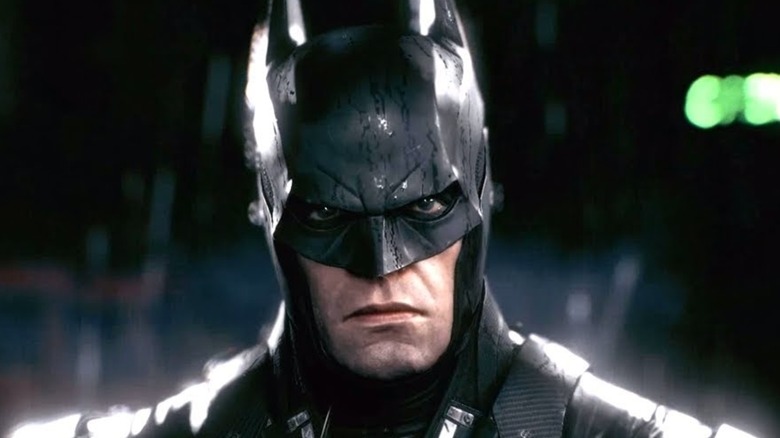 Warner Bros. Interactive Entertainment
It's been five years since Rocksteady Studios released the final entry of its Batman:Arkham series, Batman: Arkham Knight for the PlayStation 4, Xbox One, and PCs. Now the developer has dropped a holiday gift for fans: the Zur En Arrh and Anime Batman skins are now free to all players. 
"You asked, and we couldn't help but answer with a little gift just in time for the holiday season," the developer's tweet said. "From today, all Batman: Arkham Knight players can access the Zur En Arrh and Anime Batman skins via a free update."
The skins in question are a bit obscure, as they were previously only obtainable for actions related to the WB Play gaming service, which is no longer available. Players received the Anime Batman skin as a reward for creating an account and signing in with WB Play, and then got the Zur En Arrh skin for additionally logging into the game's official forums. However, the Zur En Arhh skin was no longer available to players by late 2019. 
The Zur En Arrh Batman has deeper origins, all the way back to 1958's Batman #113. The Dark Knight is transported to the planet Zur-En-Arrh by a counterpart named Tlano, who has taken inspiration from Gotham's superhero and recruited the real Batman to help drive away robotic alien invaders. Fortunately, Earth's Batman gets Superman-like powers from being on this other planet, so he's able to help Tlano turn the tide. Later, Zur-En-Arrh turned out to be a hallucination of Bruce Wayne's and his "backup personality." Like many things comic book-related, it gets complicated. 
The Anime Batman skin is based on a suit that he wore in the 2008 anime-style anthology film Batman: Gotham Knight. Specifically, the Caped Crusader wore the outfit in Field Test, which is part three of the anthology. That segment was written by Jordan Goldberg and animated by Bee Train.
The news of this update was rather unexpected, especially since Rocksteady is currently working on the game Suicide Squad: Kill the Justice League for a 2022 release. Warner Bros. Interactive Entertainment is also planning to release Gotham Knights, developed by WB Games Montreal, next year. If the idea was to whet players' appetites for what's coming, Rocksteady instead may have opened itself up to more than it can handle. A flurry of requests has already come in from Twitter users asking for other Batman: Arkham Knight-related content — everything from the Adam West skin to a next-generation update. Time will tell if the developer is inclined to grant any of them.