The Metal Gear Solid Movie Has Found Its Solid Snake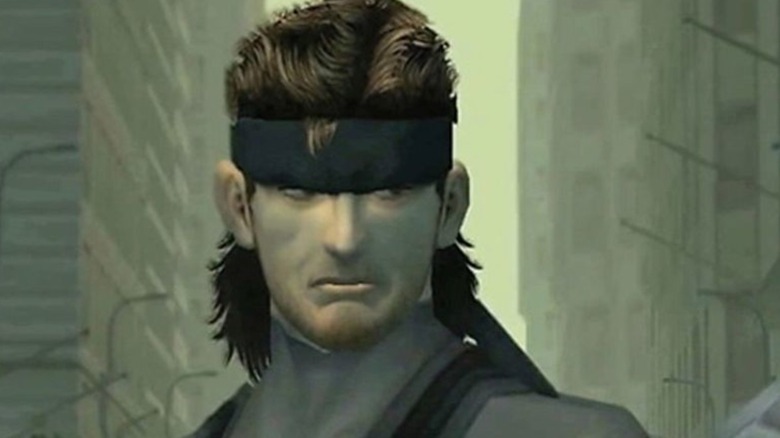 Konami
The long-awaited Metal Gear Solid film adaptation finally seems to be moving forward, with Star Wars star Oscar Isaac set to play lead character Solid Snake, according to Deadline.
Fans have been waiting for the Metal Gear Solid series to be replicated on the big screen ever since creator Hideo Kojima announced his ambitions to begin the project in 2006. The series, which is known for its elaborate cinematic interludes and intricate storylines, has been seen as a strong match for a full film experience since its 1996 debut, and the fan response to Isaac's casting has been enthusiastic.
While Isaac is the only actor confirmed to appear in the movie so far, the pieces have been falling into place to produce the Metal Gear Solid adaptation for years. Jordan Vogt-Roberts, who directed Kong: Skull Island, has been attached to the project since 2014, and Deadline reports that he remains on board to helm the film. In addition, the script will be written by Derek Connolly, who most recently worked on the Jurassic World series. Avi Arad is expected to produce and Pater Kand will serve as the executive overseeing the project for Sony Pictures.
The casting of Solid Snake has been a long-standing item of speculation in both the film and videogame communities. Christian Bale was rumored to be attached to the project in 2009, although he dismissed that in a characteristically brief MTV interview. At PAX Prime in 2012, Kojima named Hugh Jackman, Tom Hardy, and Ben Affleck as possible actors he would like to see fill the role, although that conversation was purely speculative.
Isaac has expressed an active interest in the role that he made public as far back as March 2019. While promoting the Netflix action film Triple Frontier, he fielded questions on an IGN panel about what video game adaptation he would like to be a part of. Isaac stated, "Metal Gear Solid, that's the one. I'm throwing my hat in for that one." When pressed for which character he would like to play, Isaac responded, "Snake, man."
Beyond his enthusiasm for the project, Isaac brings both name recognition and depth to the forthcoming Metal Gear Solid movie. While he is best know for high profile roles in franchises such as Star Wars and X-Men, he first came to prominence starring in the Coen brothers film Inside Llewyn Davis, which earned him a Golden Globe nomination.
No release window has been announced for the Metal Gear Solid film, but fans can at least be excited to know that the core team has finally come together.