Black Ops Cold War Fans Just Got Some Bad News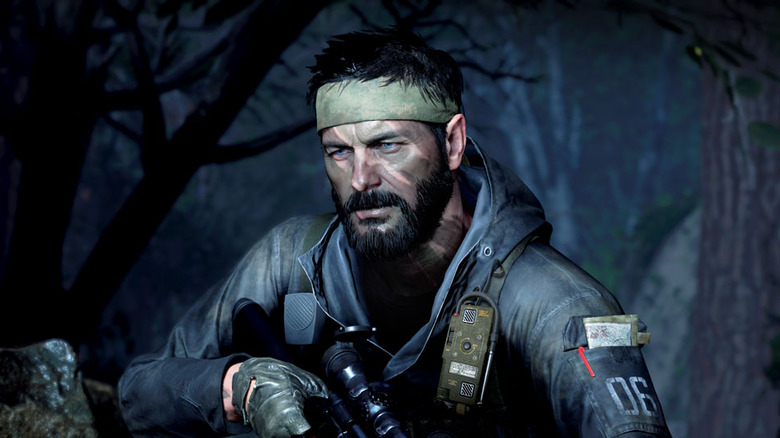 Activision
Call of Duty fans were just days away from the Black Ops Cold War and Warzone Season One update, but unfortunately they will have to wait just a little longer. Publisher Activision announced over the weekend that the update, which was scheduled for Dec. 10, will be delayed another week. The major release is now set for Dec. 16.
Activision revealed via a blog post that it simply wants more time to get the update just right. "It's an unprecedented amount of free content and the teams are currently prepping for the biggest Season One launch week ever seen," the video game giant said. "For this to occur, we're taking a few more days to finalise everything before unleashing this massive drop of new, free content to the community."
Ahead of the Season One launch, developer Treyarch will roll out content updates for Black Ops Cold War, Warzone, and Modern Warfare. The first update to Black Ops Cold War is set for Dec. 8 and will bring quality-of-life improvements to prepare players for Season One content integration, according to the blog post. A pair of content updates will then come to Black Ops Cold War and Warzone on Dec. 15 and 16, followed immediately by Season One.
Activision and Treyarch plan to thank players for their patience by enabling Double XP and Double Weapon XP in Black Ops Cold War from Dec. 12 to Dec. 16. Additionally, two free bundles will become available to all Black Ops Cold War players between Dec. 8 and Dec. 15.
Activision referred to Season One as the "the largest free content drop in Black Ops history," including the integration of "Operators, weapons, player progression, and Battle Pass rewards across Black Ops Cold War and Warzone." Black Ops Cold War will get multiplayer maps, 6v6 modes and playlists, 2v2 Gunfight with four new maps, and a new Fireteam map. Black Ops Cold War leak account @BlackOpsLeak also revealed on Twitter that the fan-favorite 6v6 map from Black Ops 2, Raid, will be available at Season One launch.
As for Warzone, more than 30 Black Ops Cold War base weapons and blueprints are on their way. Activision also promised a "new Gulag experience," though few details were provided. Finally, the launch of Season One means a new map and mode. Activision didn't reveal the name of the map, but players did seemingly get a first look last week when @BlackOpsLeak shared an image of what seemed to be a remade version of Rebirth Island from Blackout.
Activision instructed fans to keep an eye on social media, the Activision blog, and the Treyarch blog for more on the upcoming Black Ops Cold War and Warzone content updates and Season One. This delay is a bummer, but it sounds like the wealth of new content will be well worth it.