This Was The Fan Favorite Game Of 2020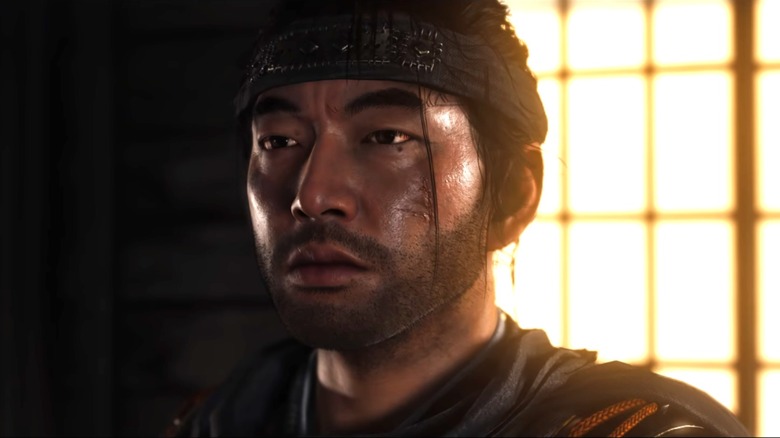 Sony Interactive Entertainment
Geoff Keighley is gearing up for another installment of the annual The Game Awards. Along with world premiere announcements of upcoming titles, accolades will be handed out to the finest games across multiple categories.
Advertisement
The biggest award of them all is undoubtedly Game of the Year. Five of 2020's most notable heavy hitters have been nominated: Doom Eternal, Final Fantasy 7 Remake, Ghost of Tsushima, Hades, Animal Crossing: New Horizons, and The Last of Us Part 2. One of the games from that list has already nabbed itself a hard fought victory thanks to an outpouring of fan votes.
Sony Interactive Entertainment and Sucker Punch's samurai epic and critical darling Ghost of Tsushima has been chosen as the winner of the Player's Voice bracket. The PS4 exclusive was allegedly fighting tooth and nail for the award with another first-party juggernaut in the form of Naughty Dog's lauded The Last of Us Part 2. But in the end, Ghost of Tsushima came out on top. In 2019, The Game Awards' Player's Voice award went to Nintendo's strategy RPG classic, Fire Emblem: Three Houses.
Advertisement
It's worth noting that Sucker Punch's open world epic is known for being the fastest-selling new PlayStation IP. As for The Last of Us Part 2, it ended up becoming the fastest selling first-party PS4 exclusive of all time. Ghost of Tsushima also won itself an award at the Game Critics Awards for the Best of E3 2018: Special Commendation for Graphics. The Last of Us Part 2 also happened to claim that same honor and win the Special Commendation for Sound award.
The Game Awards 2020 is set to air on Dec. 10 and viewers should be prepared for a slew of big reveals. During a Reddit AMA (Ask Me Anything) session, Keighley went into hype mode about his plans for the big announcements. "I think there are a good dozen+ games that will be announced/revealed at the show for the first time," Keighley said. His other responses to fan submitted questions about upcoming reveals included: "I think around 12-15 or so?," "We have announcements from big triple-A games and also smaller titles too," and "Nope, nothing from our main show has been leaked that I know of so far."
The Game Awards 2019 dropped a pretty big bombshell of its own when it showcased the Xbox Series X and one of its upcoming titles, Senua's Saga: Hellblade 2. And at The Game Awards 2018, viewers got one of the most shocking announcements of all time when Ed Boon hit the stage to debut the first trailer for Mortal Kombat 11.
Advertisement