Riot Just Dropped The Biggest News For League Of Legends Fans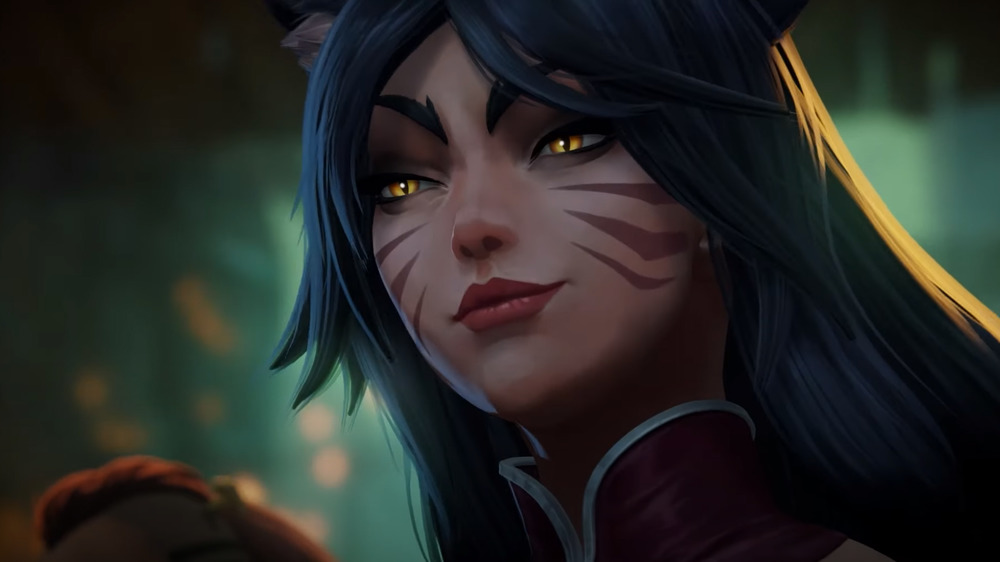 Riot Games
There's both good news and bad news to share regarding League of Legends. The bad news first: Due to ongoing travel restrictions, any actual vacations to the world of Runeterra will continue to be put on hold. The good news: Riot Games has just confirmed the next best thing.
Advertisement
Best known for its powerhouse MOBA League of Legends, Riot Games has apparently been busy developing its astonishingly popular property into a full-blown franchise. At least, that's the scuttlebutt over on the Twitter account of Riot's vice president of intellectual property and entertainment Greg Street. 
"I have news!" Street tweeted on December 17, 2020. "My recent job at Riot has been to help develop the League universe, which we're going to need!" He continued, "Because it is time. My new job is to kick off a big (some might say massive) game that many of you, and many Rioters, have been asking us to create."
If the phrasing on that parenthetical seems a little suspicious to you, you're not alone. Game developers don't just toss around words like "massive" without having a legitimate reason to do so — specifically, the kind of reason that you can subscribe to on a month-by-month basis. 
Advertisement
One Twitter user asked Street for clarification, replying, "Tell me now... IS IT AN MMO?" Street responded, "It is an MMO," and as one, the internet went bananas.
MMO fans are getting a League of their own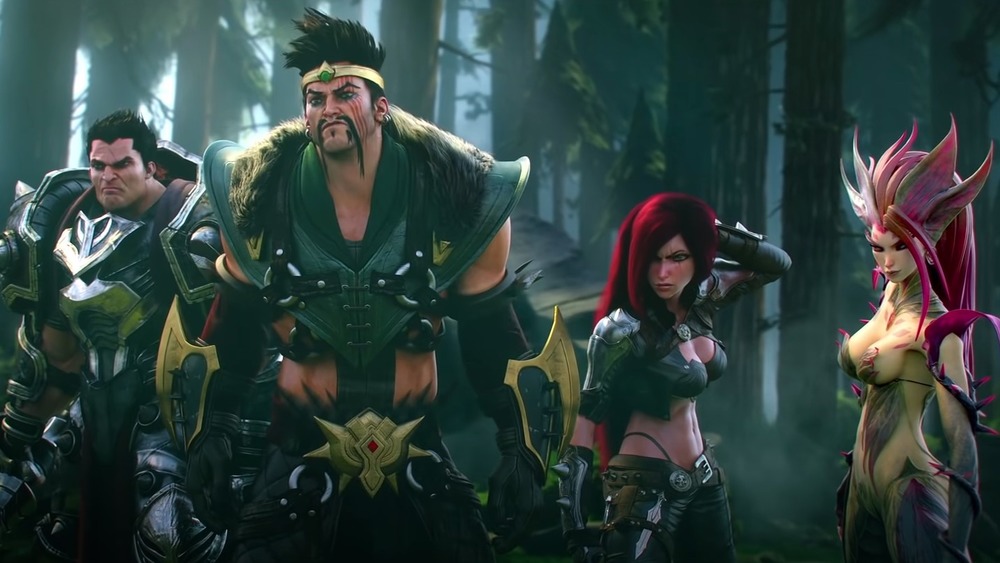 Riot Games
An MMO based on the world of League of Legends – or, as gaming industry analysts would call it, "money in the bank" — represents a giant step forward for an already prolific franchise. For more than a decade, the series' main course, the ubiquitous multiplayer online battle arena, has been bringing the giant crystal hammer down on the competition, frequently being listed as the world's most popular esport title. It's been spun off into the digital collectible card game Legends of Runeterra, with a MOBA for mobile devices scheduled for release in 2021 and a turn-based RPG slated to debut the same year.
Advertisement
The success of League of Legends is undeniable. The game is consistently listed as one of the most popular streaming offerings on Twitch, and has been credited with pulling in over 100 million players annually, grossing over a billion dollars in revenue in 2019 alone. 
No details on the newly announced MMO have been released, as proven by the way that the internet hasn't physically exploded. For now, fans will have to sit tight and look forward to more big reveals in days to come, potentially at the 2021 League of Legends World Championship.