This Indie Darling Is Coming To Xbox Games With Gold In January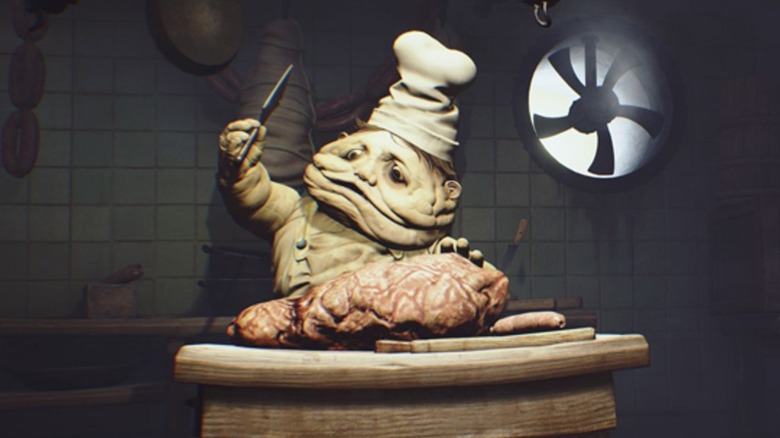 Bandai Namco Entertainment
Xbox Live Gold members, get ready to face your fears as Little Nightmares heads to Games with Gold next month. The indie horror icon will be free for Xbox gamers who have an Xbox Live Gold membership or the Xbox Game Pass Ultimate membership.
The release of Little Nightmares on Xbox Games with Gold comes a month before the release of Little Nightmares 2 on February 11, 2021. The original retails for $19.99, and it's available on most gaming platforms, including PC and the Nintendo Switch.
Games with Gold is a program that Xbox players can subscribe to in order to play new games every month without paying for the game. The games generally rotate at the beginning of every month, but some of the titles are only available for 2-3 weeks.
Little Nightmares was released in 2017, and the game currently has a Metacritic critic score of 81. The puzzle-platformer game is known for being one of the darkest horror games on the market, so prepare yourself before hitting start.
The game follows in the footsteps of indie horror giants such as Limbo and Inside. However, Little Nightmares takes a very different approach by making you imagine the true meanings of the events unfolding. The psychological thriller is considered by many to be one of the creepiest games in the last decade. Little Nightmares is not for the faint of heart, and the Teen rating is given fairly.
The story of Little Nightmares follows a small child, Six, who has to avoid a variety of things in order to not be eaten and survive the night. The seemingly child-like horror and exaggerated art style encourages players to create their own context while also engaging them with stimulating puzzles. The game has a way of making the player feel small with the exaggerated largeness of everything around Six, and the psychological thriller stands out because of it.
Little Nightmares will be available on Games with Gold from Jan. 1 to Jan. 30, 2021, so make sure to give yourself plenty of time to complete the game. While it's not a very long game, it can definitely take players time to get through it due to it's horrific nature.
For more Little Nightmares content, check out the iOS prequel, Very Little Nightmares. You can also find out more information on Little Nightmares 2 here, including information on the upcoming game's plot, platforms, and more.