Video Game Releases You Won't Want To Miss In January 2021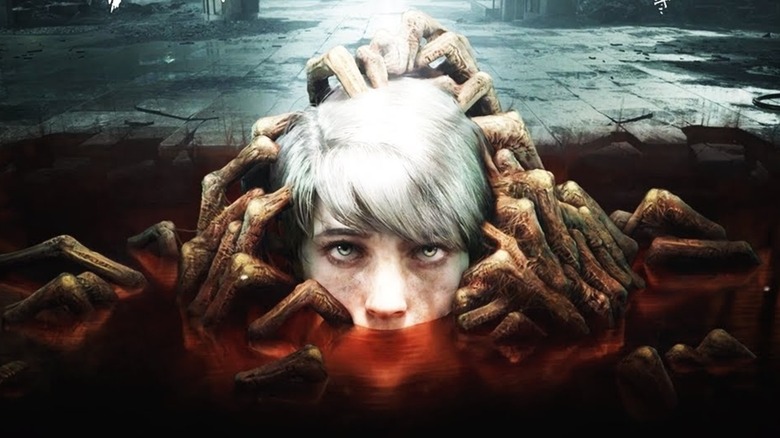 Bloober Team
Now that the latest PS5 and Xbox X consoles have been released, gamers have been chomping at the bit for some new content. While the PS5 had acclaimed exlusives like Spider-Man: Miles Morales and Astro's Playroom available on launch day, Xbox fans will have to wait for the return of exclusive favorites like Halo: Infinite. However, with 2021 just around the corner, fans of those consoles, as well as every other platform, will have plenty to look forward to.
One of the most anticipated games coming out on Jan. 20 is Hitman 3, the latest in the stealth adventure series from the World of Assassination trilogy. The first installment of this trilogy was released in 2016 as an episodic series, and is a reimagining of the original Hitman games of the early 2000s.
The game stars Agent 47, a cold-hearted assassin who uses a variety of creative ways to silently take out his targets. The newest game picks up where Hitman 2 left off, and will allow players to carry over content from the first two games. Hitman 3 will be available across several platforms, including PC, PS4, PS5, Xbox X, Xbox One, and Stadia.
The horror genre has been a big favorite for gamers in recent years, with surprising hits like the indie game Phasmophobia and the Resident Evil series. The Polish studio Bloober Team has seen some pretty big success with the release of frightening titles like Layers of Fear, and it hopes to incite fear into the hearts of players once more with its newest horror, The Medium, releasing exclusively on Xbox Series X|S and PC on Jan. 28, 2021.
The Medium is a third-person psychological horror title which stars a psychic protagonist with the ability travel between reality and the spirit world. The player must switch between the two worlds in order to solve puzzles and uncover a darker mystery, as well as survive dangerous encounters with a fearsome entity known only as The Maw. If this atmospheric trailer for The Medium is anything to go by, then horror fans are in for a terrifying gaming experience.
Finally, an exciting title from Yacht Club Games (developer of Shovel Knight) brings back the old school style of side-scrollers with Cyber Shadow, which will release on Jan. 26, 2021 for Nintendo Switch. The 8-bit style action game combines cybernetic lifeforms and ninjas as players hack and slash their way through the ruins of Mekacity. Fans of the Ninja Gaiden games of the 1980's may get a kick out Cyber Shadow's classic style.