This Underrated Action Platformer Will Be Free On Epic Games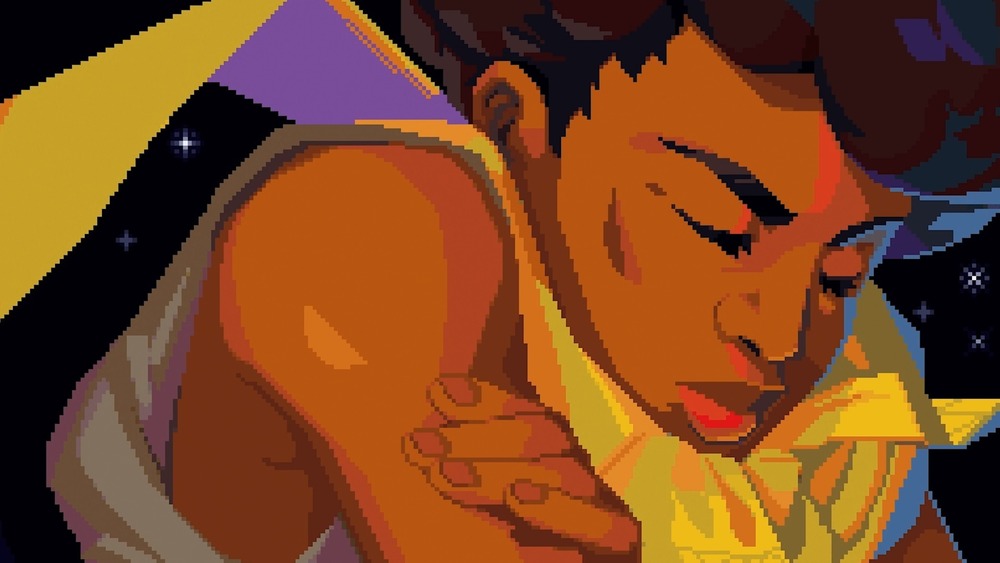 Raw Fury
If you love strategy games, the Epic Games Store has a deal for you. Coming hot off the heels of a Star Wars Battlefront 2 giveaway, you can now own Galactic Civilizations 3 for no money down. The title (which is unrelated to the Sid Meier's Civilization franchise) lets you explore, expand, exploit, and exterminate among the stars in either a single-player campaign to free Earth from the grips of an evil empire or a multiplayer free-for-all. While Galactic Civilization 3 has DLC that is sold separately, the main game still features tens if not hundreds of hours worth of content.
Whether you are excited for a brand new intergalactic experience or are not big on turn-based strategy games, you probably want to know the Epic Games Store's next free title. After all, the only thing better than a free video game is two free video games right? Well, from Jan. 28 to Feb. 4, Epic Games will give away action platformer Dandara, and all it will cost is a free Epic Games Store account that you probably already have.
What is Dandara?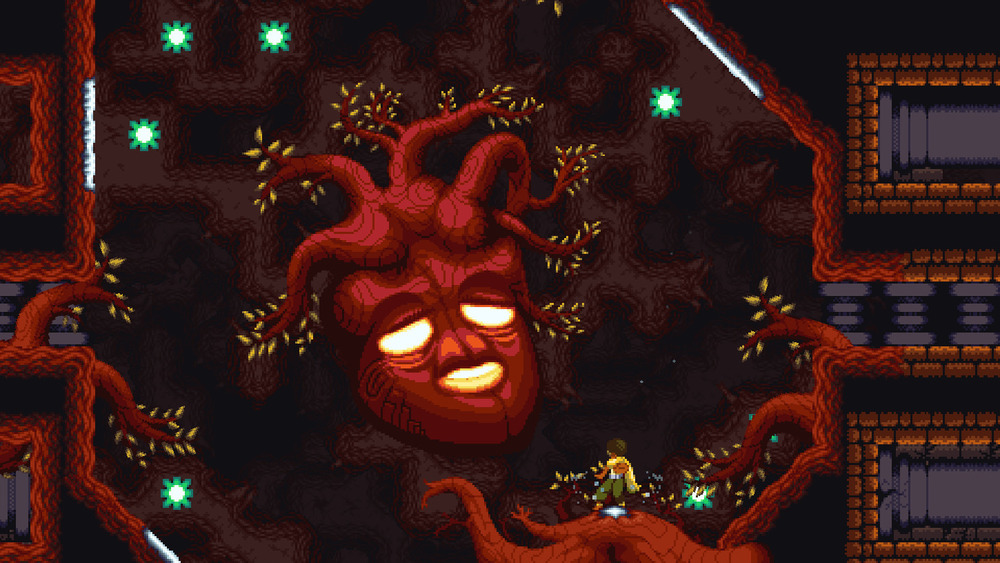 Raw Fury
Dandara (not to be confused with the somewhat similarly named Danganronpa) is an indie metroidvania title developed by Long Hat House and published by Raw Fury. Unlike other entries in the genre, Dandara adds a new dimension to standard metroidvania exploration by both expanding and limiting player mobility. The game's protagonist, the titular Dandara, can stick to walls and ceilings, as well as jump all over like a kangaroo hopped up on caffeine. But, she can only move by leaping and only to designated areas. Moreover, her attacks are limited to close-range gunshots. This platformer-esque wrinkle is designed to challenge even the most hardened of metroidvania veterans.
Confusingly, the Epic Games Store's version of Dandara is labeled as the Trials of Fear Edition, which is also the name of its free DLC that adds several new areas and powers, as well as a new boss and ending. Don't worry though, the game you will receive on the Epic Games Store is simply an updated version of the vanilla Dandara experience that includes this DLC. You will also get to play through the original's twisty-turvy halls and experience all the gravity-bending action Long Hat House has to offer.