This Tomb Raider Series Is Coming To A Streaming Platform Near You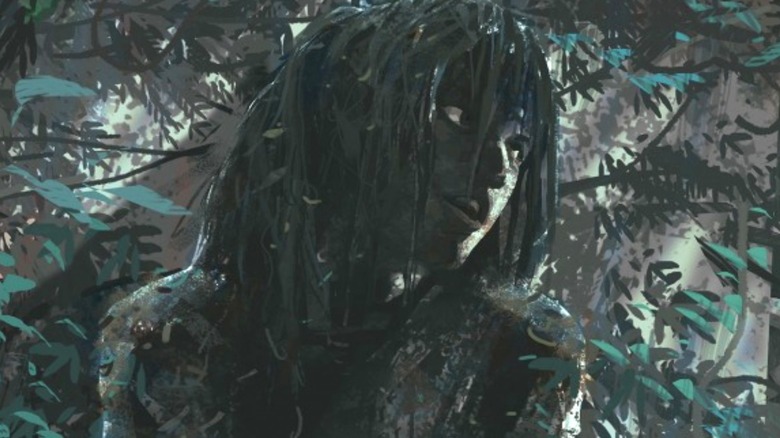 Square Enix
On Jan. 25, 2021, film studio MGM announced that the showrunner of the HBO series Lovecraft Country, Misha Green, was hired to be the director of an upcoming Tomb Raider film. Now it appears that Tomb Raider is in for something of a renaissance. Only two days after the MGM movie update, Netflix announced that an animated Tomb Raider TV series is currently in the works as well.
Advertisement
The plot of the Tomb Raider TV show is set to begin where the story of the recent Tomb Raider reboot video game trilogy left off. That trilogy of games concluded with Shadow of the Tomb Raider, a definitive edition of which including all DLC was released in November 2019.
Tasha Huo, whose credits include the upcoming Witcher prequel TV series Witcher: Blood Origin, will serve as a writer and executive producer on the series. Legendary Television and dj2 Entertainment will also be co-producing the show as per the terms of a deal made between the two companies. Tomb Raider is the second project of theirs announced in the wake of their deal. The first was a TV series based on the Devolver Digital-published My Friend Pedro.
Advertisement
Beyond their collaborations with Legendary Television, dj2 Entertainment has adapted or is set to adapt a number of video games. These include an upcoming TV series based on the underrated Disco Elysium, an upcoming live action Life is Strange TV series, the 2020 Sonic the Hedgehog movie, and more.
Netflix describes their Tomb Raider series as an anime, though what that means beyond the fact that it's animated is unclear. The company also describes an upcoming Skull Island animated TV series announced alongside Tomb Raider as an anime. The announcement of these two original shows comes on the heels of a number of anime deals Netflix announced with studios in Japan and Korea. Anime and its various subgenres are currently popular to an arguably unprecedented degree, so at the very least, it appears Netflix wants in on the ongoing trend.
The most recent Tomb Raider release was not an official game per se but a chance for fans of the series to play the canceled Tomb Raider 10th Anniversary for the first time. This was thanks to a fansite dedicated to preserving the history of the Tomb Raider franchise.
Netflix has yet to announce when subscribers can expect its animated Tomb Raider series to be released.
Advertisement