The GameStop Stock Drama Might Become A Movie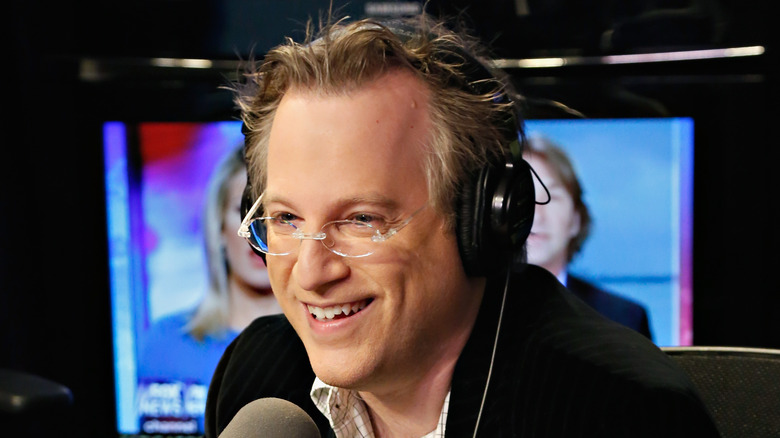 Cindy Ord/Getty Images
For the past couple of weeks, the stock market has had gamers and analysts on their toes, wondering what will ultimately happen to GameStop stock. 
After GameStop stock began trending, people became aware of a supposed plot by popular subreddit r/WallStreetBets to short squeeze the stock, shutting down the hedge funds that bet against GameStop in the first place. The massive jump in GameStop stock value shocked financial analysts and even inspired Representative Ocasio-Cortez to go live on Twitch with financial analysts to explain the situation.
In another interesting twist, it's come to light that there's a book in the works about this tale of the everyman triumphing against the professional stock broker. Ben Mezrich, author of The Accidental Billionaires: The Founding Of Facebook, a Tale Of Sex, Money, Genius and Betrayal, has proposed The Antisocial Network, a book that chronicles the details of the GameStop stock drama. The story doesn't end there, though.
As reported by Deadline, MGM acquired the film rights to The Antisocial Network sight unseen last Friday. Mezrich's track record in creating movie-worthy books might have influenced MGM's decision. The Accidental Billionaires inspired the Academy Award-winning The Social Network in 2010. Bitcoin Billionaires, another script based on a Mezrich book, is also in development. Additionally, Amblin Pictures obtained the rights to The Midnight Ride, Mezrich's novella that was originally serialized in The Boston Globe.
Some information about the film has already been determined, even though the book itself has yet to release. Deadline reported that MGM has tapped Aaron Ryder to produce the film, with Cameron and Tyler Winklevoss executive producing. Deadline made special note of Ryder's relationship with Christopher Nolan, the director responsible for the most recent trilogy of Batman films. While the movie rights have already been sold, Mezrich's book doesn't have a publishing home. Mezrich is expected to present the book to publishers sometime this month.
The wildest part of this entire saga is that it's not over just yet. According to CBS News, r/WallStreetBets has targeted other stocks in addition to GameStop, like AMC, Bed Bath & Beyond, Nokia, and Blackberry, in an alleged attempt to cause chaos in the market and stand up to the establishment of Wall Street. Regardless of how the past couple of weeks have played out in the stock market, Mezrich will surely have something interesting to write about and adapt into a film script. If GameStop plays its cards right, it could even come out of this situation on top, continuing the streak of good fortune it's had lately.