Pokémon Fans Won't Want To Miss This New Fashion Line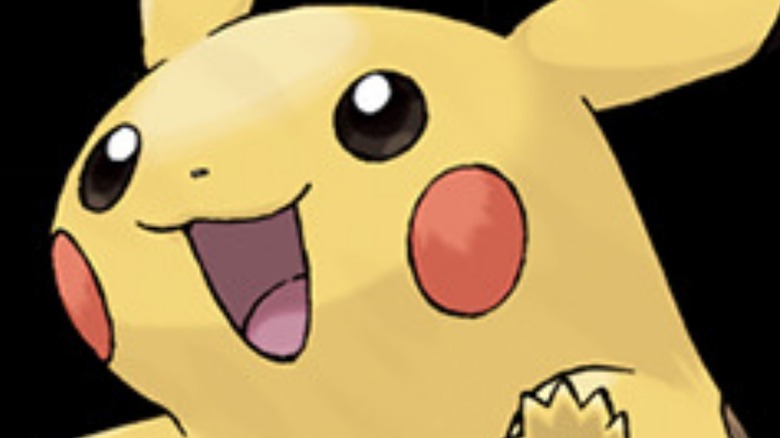 Get the confetti ready, because in honor of the 25th anniversary of Pokémon, Levi Strauss & Co and The Pokémon Company are launching a fabulous new fashion line. If you're like the 35% of fans surveyed by SVG who favor the first generation of Pokémon games, you'll be happy to learn that Gen 1 Pokémon are the sole stars of this show.
Advertisement
On a budget? Good news: the Levi's Pokémon line won't completely break the bank, depending on what you buy. Items range from $20 to $148, so there's something for every Pokemon trainer's wallet.
Fans of Misty can grab a pair of her iconic denim shorts with red suspenders for themselves. You can grab Ash's iconic hat to show your support for him, even though he's defeated a surprisingly low number of gym leaders. If you're a true Pikachu fan, this line is going to be a home run for you. The little electric icon is featured on crewneck sweaters, tees, a beanie (complete with prominent ears), and more.
While creative fans can find ways to incorporate Pokémon tees, socks, and accessories into more subtle, everyday outfits, there are a few pieces that are specifically meant to help you stand out. Try out matching jeans and jacket featuring Mewtwo, Snorlax, Ponyta, and tons more Pokémon emerging from a leafy green background, complete with blooming flowers.
Advertisement
Though the Pikachu pants and jacket set may seem a bit more subtle at first, they pack a trendy electrical punch. This light wash set features lightning bolts on the arms, plus Pikachu is featured on the front of the jeans and the back of the jacket. This style is markedly more toned down than the luscious green set, but should still catch all the attention from fellow Pokémon fans.
Believe it or not, there are even more unique pieces, so if nothing's caught your interest yet, you still might love the white crewneck featuring over a dozen Pokémon like Ditto, Mew, Squirtle, and more. You could also stay cozy in a pink hoodie adorned with Snorlax, Gengar, Pikachu, Jigglypuff, and Eevee. In true Pokémon fashion, all of the iconic Gen 1 starters make an appearance.
The Pokémon Levi's line comes out Feb. 15 through the Levi's brand website. As if that weren't exciting enough, rumor has it that McDonald's will soon be including Pokémon cards with its Happy Meals.