All The New Content Coming To Hitman 3 In February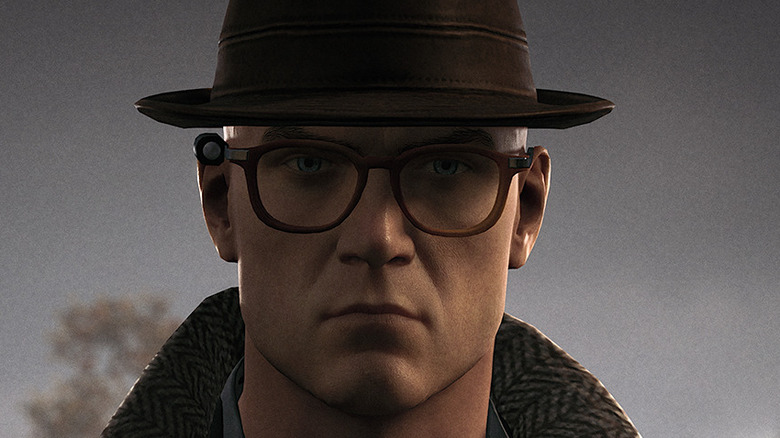 Despite enduring a rough launch on Jan. 20, 2021, Hitman 3 developer IO Interactive already has fresh content on the way. As detailed in a video on the official Hitman YouTube channel, new content will be added to the game every week in February! 
Hitman 3 community manager Clemens Koch provided an overview of each new addition. Things kick off today, Feb. 4, with "The Baskerville Barney."  In this Escalation contract, players will need to get creative, as the goal is to kill a whole family with "accidents" only. 
On Feb. 11, 2021, the "Dubai Featured Contracts" drop. Beyond the Dubai setting and the involvement of the content creators over at MinnMax, Koch didn't offer much information about the contract set. Oh, and flying bananas are going to pop in at some point — likely a reference to the banana knockout record held by MinnMax's Leo Vader. 
"The Sinbad Stringent" Escalation will release the following week on Feb. 18, 2021. Players will put their knife throwing skills to the test against boxes swinging from ropes. Don't worry, there appears to be more to this task than meets the eye — Koch hinted that something might just be in the boxes.
The biggest drops, "The Gauchito Antiquity" and "The Proloff Parable," are Deluxe Escalations that will only be available for players who have purchased Hitman 3: Deluxe Edition. "The Gauchito Antiquity" has players poison targets before securing the kill. This will require you to be extremely stealthy while getting up close and personal with your victims. Meanwhile, "The Proloff Parable" features a train ride, a katana, and a sniper rifle. It includes multiple Escalations that you'll need to use both weapons for. Since it's all timed, you'll need to be just as quick as you are stealthy. These contracts come with new gear for players to enjoy: the White Shadow and Guru costumes. Both release on Feb. 23, 2021.
Hitman 3 DLC doesn't stop there. Fans who don't own the deluxe version of the game will still see new content on Feb. 23. The "Dartmoor Featured Contracts" were created alongside Kinda Funny, a popular media brand dedicated to gaming and pop culture. This will give players access to new contracts on the Dartmoor map. Finally, from Feb. 26, 2021 to March 8, 2021, players will have access to the Sapienza Elusive Target "The Deceivers". As part of this "exciting, pulse-pounding experience," you will need to take out two targets to succeed. 
All of the new contracts and cosmetics make the already revolutionary Hitman 3 stand out more. And, based on the February Roadmap video, it seems IO Interactive is just warming up.