This Fan Recreated Mario In Minecraft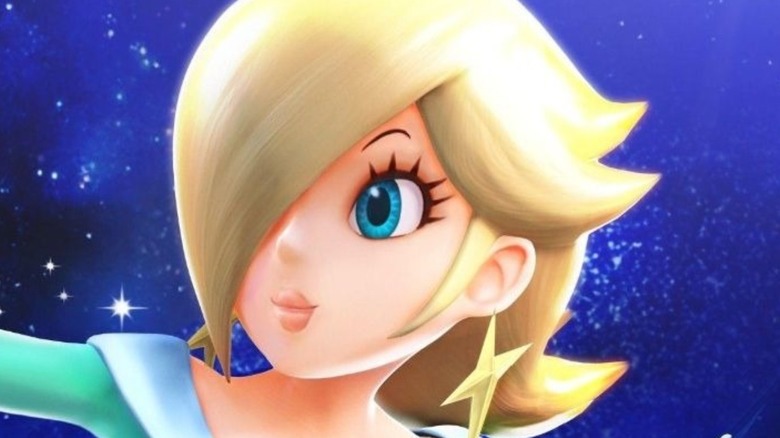 There's a new Minecraft mod that is bigger than earth — in fact, it spans galaxies. The fan-made "Super Minecraft Galaxy" map brings Super Mario Galaxy content to Minecraft.
Chasin_Jason, the modder behind it all, published a map that features a recreation of every mission in Super Mario Galaxy, excluding only Luigi's solo missions and "Prankster Comets." Up to three people can play together to collect 86 stars in order to "complete" the game. Published on Feb. 2, 2021, the map is gathering attention quickly. In three days, it has already been download over 200 times and viewed by thousands of curious fans.
According to Chasin_Jason, about 20% of the mod was created by two other modders, Hogwarts007 and 99blockmaking. When they were finished with their part of the work, they allowed Chasin_Jason to build off of it. Despite adding in the missions and creating the other 80% of the galaxy, Chasin_Jason has encouraged players to check out the work each modder. Chasin_Jason also mentioned Leihcbone, another Minecraft modder. Leihcbone has several popular Minecraft mods, including several that focus on Super Mario Galaxy, and Hogwarts007 has credited Leihcbone on the Super Mario Galaxy map that Chasin_Jason used.
One commenter on the mod page, Ephyles, suggested that the "Super Minecraft Galaxy" mod should be combined with another popular Super Mario Galaxy mod: "Super Mario Galaxy Maker." According to this user, this mod adds a spin move, some launching stars, a few 3D animated enemies, and power-ups. "Super Mario Galaxy Maker" was published by Rasemotte and also gives players Mario costumes, checkpoints, and custom sounds from the Super Mario series.
Minecraft is no stranger to additional content, whether it's official Minecraft-approved Adventure Packs or modded maps and texture packs from modders online. In fact, the sheer amount of content available for the base game is part of the reason there's no Minecraft 2.
For curious fans, there are actually a ton of fan-made Mario mods that have brought the famous plumber and his world to Minecraft. Whether you're looking to explore Peach's castle or play a version of Mario Party in a Minecraft world, the odds are pretty good that you can find a mod or custom map that provides exactly what you want. There are also mods to bring Hogwarts from the world of Harry Potter into the game, and even Baby Yoda has made an appearance in fan creations.