Nintendo May Have Made An Embarrassing Mistake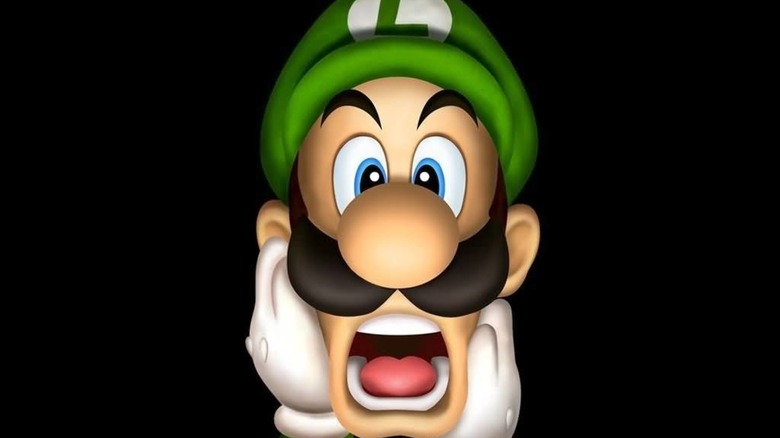 Ever have no idea what something looks like, so the first image you see on Google sticks in your mind forever? Well, some fans seem to think that this may be what happened to the folks in charge of cactus props at Super Nintendo World in Universal Studios Japan. The props in the "Yoshi's Adventure" ride appear to be the spitting image of the cacti from Newer Super Mario Bros. Wii, a New Super Mario Bros Wii fan mod.
In a four-tweet thread including a revealing side-by-side with thousands of interactions, Twitter user @meatball_132 caught the parallel and shared photos to illustrate just how uncanny this similarity is. The cacti also visible in this YouTube video from Universal Parks News Today. The user's opening caption states, "Wow. I actually think Super Nintendo World's designers used art from Newer Super Mario Bros. Wii (a NSMBW mod) as a reference for their cacti. They have a somewhat distinct shape, were made specifically for Newer, and show up when you Google 'New Super Mario Bros. Wii cactus.'"
Down to the last spine and the completely identical flower placement, the side-by-side images make it clear that not only are the cacti siblings; they're twins. Never heard of Newer? Well, according to the game's official website, "Newer is a full unofficial sequel to New Super Mario Bros. Wii, crafted over the span of 3 years by a team of devoted Nintendo fans." Anyone with a homebrew-enabled Wii can get in on the fun, and while it looks like an official game, it's definitely not.
With only a two-letter difference between the official Nintendo title and the fan-made favorite, it's clear where the theme park prop-makers might have gotten confused. Now, it's not only normal fans who are noticing the similarities. According to @meatball_132's thread, in which they mentioned their involvement with a remaster of Newer Super Mario Bros. Wii, they also shared that the original Newer developers agree that the theme park prop is "definitely Newer's cacti."
This isn't the first time that the new theme park has been accused of copying fan-created works. In January 2021, a fan artist found what appeared to be his own Mario artwork on the Super Nintendo World website.
No matter what happens with this particular cactus-turned-prop, it should be interesting to see how Nintendo responds. Only time will tell what this succulent saga means for Super Nintendo World (which is officially coming to Florida with a real-life Mario Kart ride), the creators of Newer, and fan artists around the world. Whatever happens, things are sure to get prickly.