What The Critics Are Saying About Little Nightmares 2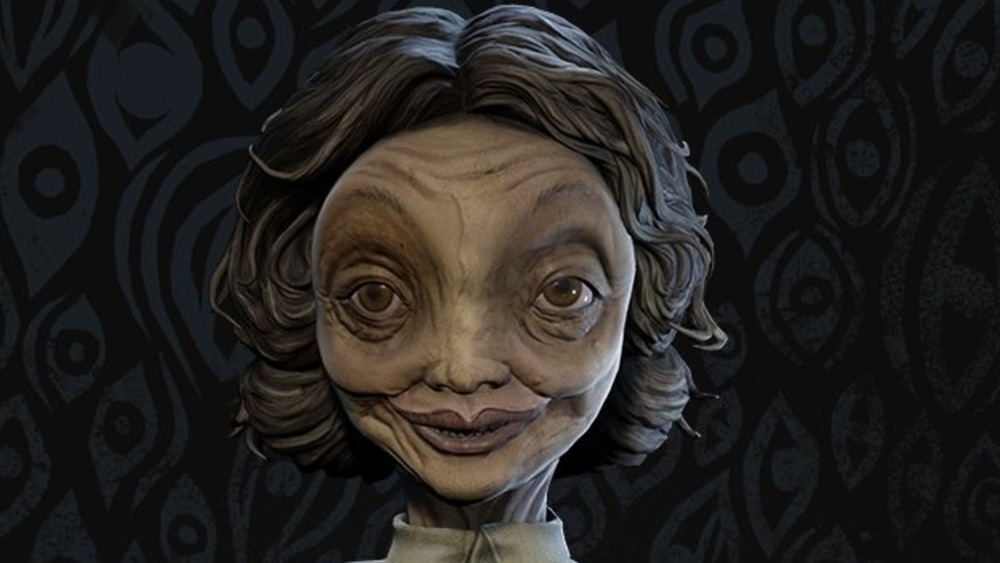 Nearly four years after the first game in the series was released and became one of the creepiest games of the decade (and two years after the release of a prequel), Little Nightmares 2 is finally releasing on Feb. 11, 2021. The first game followed the efforts of a young girl named Six as she attempted to escape the Maw, a mysterious ship full of monstrous inhabitants. Though light in terms of plot, Little Nightmares was heavy in atmosphere, balancing clever platforming with tense stealth gameplay. Little Nightmares was received rather well by critics, with Polygon's reviewer noting that it gave them "an actual nightmare."
The sequel looks to continue in the original's eerie footsteps. This time, players take control of Mono, a young lad with a paper sack on his head. Along the way, he is aided by the returning Six, who acts as something of a guide. Reviewers have gotten a chance to play through Tarsier Studios' latest nightmare ahead of its release. Here's what the critics are saying about Little Nightmares 2.
Little Nightmares 2 is solid, but familiar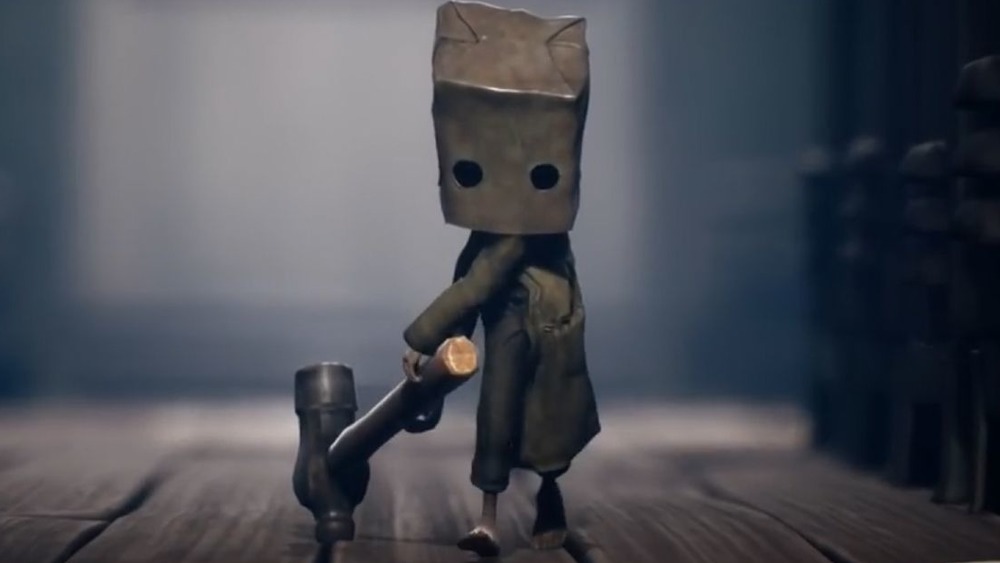 While the early reviews for Little Nightmares 2 have been mostly positive, some reviewers feel like the game doesn't do enough to differentiate itself from its predecessor. IGN noted, "While I still very much enjoyed each thrilling encounter with its menacing mob of monstrosities, the overall sense of familiarity this time around meant that Little Nightmares 2 left less of a lasting impact."
Meanwhile, VG24/7 felt that the game built upon its similarities with the original. This review found Little Nightmares 2 to be "a superb sequel that carries on the impressive tone of the original, but improves in all key areas."
The new game has also received a bit of flack for its high level of difficulty. Eurogamer noted that a few sequences in Little Nightmares 2 are "maddeningly hard to get through." Even so, this review highlighted the game's incredible monster design and dread-inducing gameplay mechanics.
It seems as though fans of the original game will find a lot to love in Little Nightmares 2, even if some aspects of this sequel feel more than a little familiar.