What You Need To Know About The Bowser's Fury Photo Mode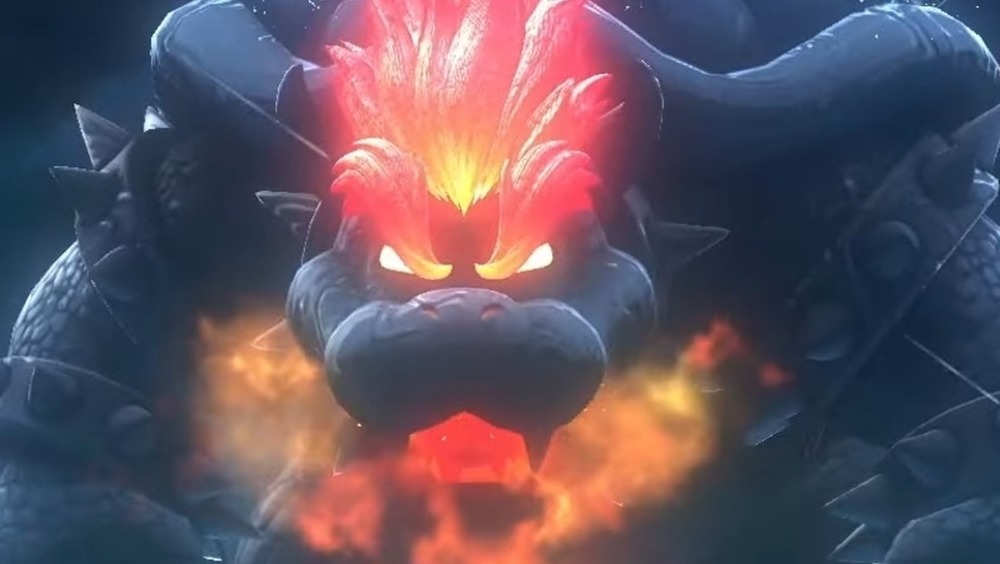 Start honing your camera skills, Nintendo fans. Super Mario 3D World + Bowser's Fury has a new Snapshot Mode.
The Snapshot Mode is a new feature to the game, and it rewards players for being collectors. You can collect stickers throughout the game, and you can use these stickers to spray on objects in the world around you. Players will be able to do this in both parts of the game. Since Bowser's Fury is open-world and doesn't restrict camera movement, there's no limits on what you can and can't take pictures of. 
The critically acclaimed remaster of the Wii U's Super Mario 3D World is releasing Feb. 12, 2021. Considering the Wii U wasn't exactly Nintendo's greatest success story, many Mario fans may have missed out on the game originally. Now, this expanded re-release and it's companion game, Bowser's Fury, will introduce even more fans to the game and give old players a new Snapshot Mode to enjoy.
Snapshot Mode is super simple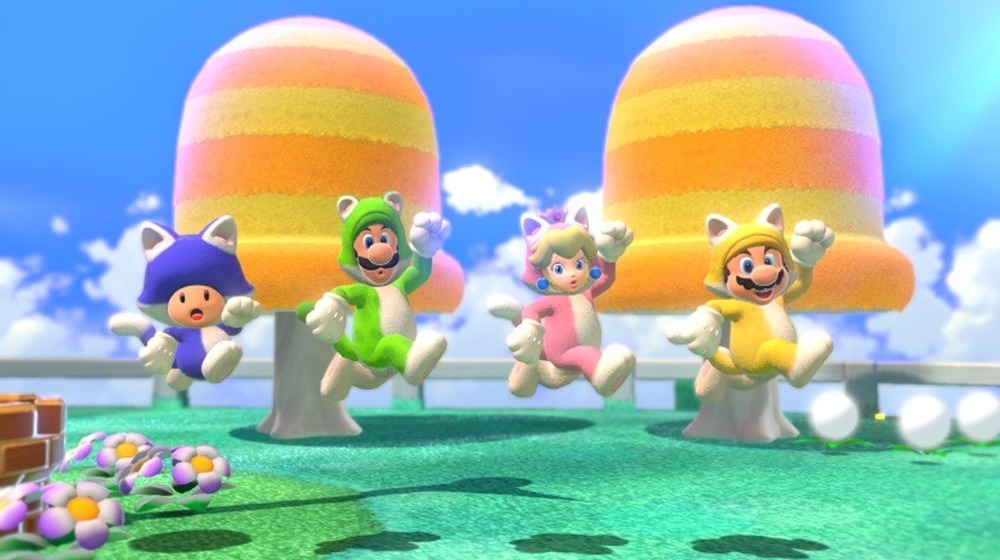 According to Polygon, using the camera is as easy as pressing the down button on the Switch's directional pad. From there, your screen will freeze, allowing you to move, zoom, tilt, and rotate your picture. The same process is used for both Super Mario 3D World and Bowser's Fury.
Filters will be available, too. Between sketches, color filters, and even pixelated options, there are plenty of ways to spice up your picture before touching the stickers. The stickers will be available as you collect them, so you'll be able to spruce your pictures up more as you progress through the games. As Polygon pointed out, you can even use some of these silly stickers to make Mario look gassier than normal.
The official website for Super Mario 3D World + Bowser's Fury gives a preview of what Snapshot Mode looks like, and it will save the images directly to your Nintendo Switch. You can easily bring these pictures to your phone with the QR photo sharing options, and you can even send these pictures straight to social media to share with your friends.