Twitter Reacts To Nintendo Direct's Zelda Announcement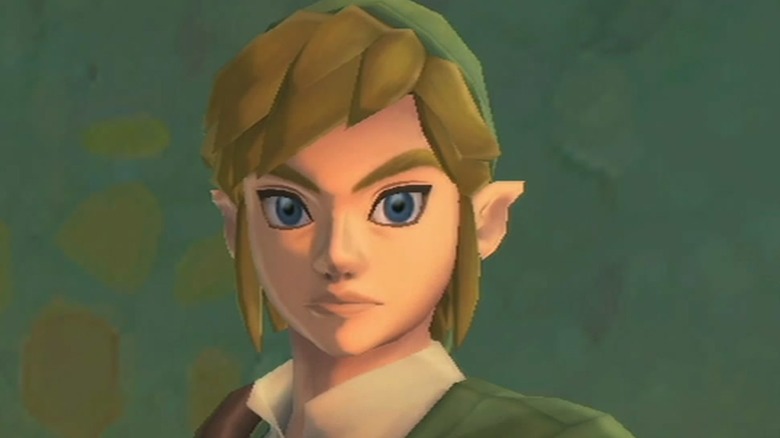 During the Feb. 17 Nintendo Direct, fans of The Legend of Zelda series were waiting with bated breath to see if there were any major updates regarding the highly anticipated sequel to 2017's Breath of the Wild. Fans probably felt a sense of elation when Zelda series producer Eiji Aonuma appeared on the screen during the presentation, but the news he had to deliver was not exactly what fans wanted to hear.
Aonuma seemed to be trying not to get fans' hopes up right from the start, saying, "I'm sure a lot of you saw me and thought there might be news about the Legend of Zelda: Breath of the Wild game." Aonuma then explained that there weren't any new developments regarding the sequel. However, he did add, "Development is proceeding smoothly and we should be able to bring you some new information this year."
While this non-update was followed by an impressive look at the upcoming HD port of The Legend of Zelda: Skyward Sword for Nintendo Switch, that did not do much to cheer many fans up. There were plenty of people who were excited to play Skyward Sword (some for the very first time), others couldn't hide their disappointment when it came to Breath of the Wild 2's absence from the latest Nintendo Direct.
One fan described the announcement as "a smack in the face," while another felt that the whole Direct presentation had been "a waste of time." Meanwhile, streamer King Gothalion summed up this general reaction by tweeting, "Anyone who expected maybe a droplet of BOTW 2 gameplay was justified in doing so. [It's] almost been 2 years since the reveal and [it's] the 35th anniversary of Zelda this weekend. Nintendo dropped the ball on this one."
Some gamers were disappointed that Nintendo didn't announce a package of older Zelda games in the style of last year's Super Mario 3D All-Stars (which was also a source of fan disappointment). Meanwhile, one fan was so bummed about the lack of a Twilight Princess port that they tweeted a video of people crying.
The shortage of Breath of the Wild news also reminded at least a few fans of another promised Nintendo sequel that hasn't seen any updates for a while: Metroid Prime 4.  While the exact status of that game continues to elude fans, at least Eiji Aonuma has once again confirmed that work is continuing on the Breath of the Wild sequel.