Deadpool Writers Are Adapting This Rated M Game For TV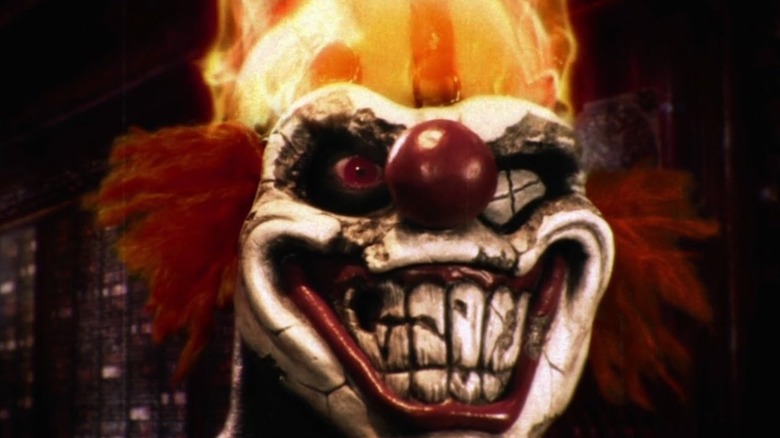 M-rated video game series Twisted Metal is getting its very own TV adaptation, straight from the writers of Deadpool and a host of other celebrated TV and gaming masterminds. The possibility has been around since 2019, but today, some exciting details were revealed.
Advertisement
Sony Pictures Television and PlayStation Productions are teaming up to bring this live-action series to life. The series will combine action and comedy as it follows the main character who's tasked with making a delivery. That seems simple enough, but he's living in a post-apocalyptic dystopia complete with the world's creepiest ice cream truck-driving clown. Sweet Tooth Fans can probably expect an all-out brawl, full of high-speed combat and madness on wheels.
Deadpool and Zombieland writers Rhett Reese and Paul Wernick are some of the key leaders behind this new series as executive producers. On top of that, fans of Cobra Kai, a modern-day take on The Karate Kid, will be pleased to learn that the show's writer and producer Michael Jonathan Smith is slated to write and executive produce Twisted Metal. Other executive producers include actor Will Arnett, Asad Qizilbash and Carter Swan of PlayStation Productions, and Hermen Hulst, PlayStation Studios head.
Advertisement
It seems like just yesterday that fans were wondering if they'd ever see another Twisted Metal game in their lifetimes. While there's no news of a new game, the series is guaranteed, and the hype is undeniable. Asad Qizilbash told Variety that Twisted Metal was "one of the most beloved franchises from PlayStation," and he's "thrilled to have such a great team working on bringing this iconic game to life for the fans." 
Similarly, Sony Pictures Television executive vice president of comedy development Glenn Adilman shared, "We love Twisted Metal in all its twisted insanity ... Michael Jonathan Smith hit it out of the park with an action-packed, brilliantly funny adaptation and we are grateful for the support of Rhett, Paul, Will and our friends at PlayStation."
However, judging by replies to Variety's announcement tweet, some fans would much rather have a new game than a series. User @Buster_Boy22 tweeted, "Cool but give me [a] Twisted Metal video game. Similarly, user @murderstorm117 tweeted, "I hope this does well and it leads to a new game!" Other gamers are excited, like user @WhatsGoingJohn, who joked, "This will satisfy my sweet tooth." 
If Deadpool is any indication of what the new Twisted Metal series will be like, it's sure to be a hit. Believe it or not, Deadpool almost wasn't made, but thankfully, there's no need to imagine a world without its blockbuster success. With any luck, Twisted Metal will be another adaption that pleases the fans.
Advertisement