Anthem's Failure May Have Saved This Upcoming Game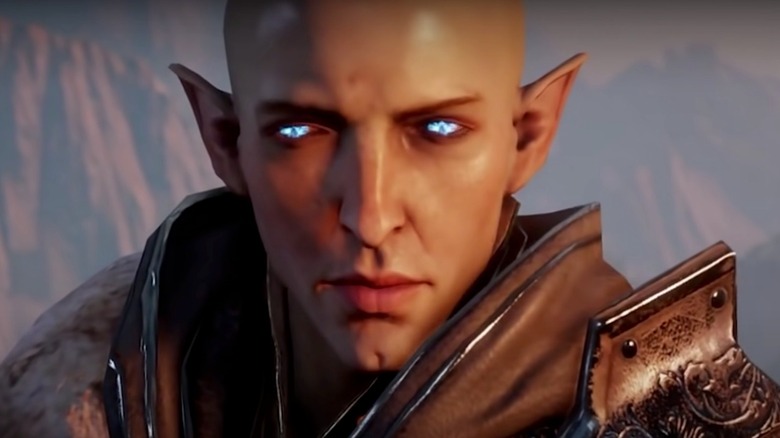 Things haven't been looking good for BioWare for a while now. In 2017, Mass Effect: Andromeda failed to make a good impression. Nearly two years later, Anthem tripped and fell right out of the gate, and then the Anthem overhaul officially bit the dust. Not all is bleak for BioWare, however, as Anthem's troubled history could be seen as a sacrifice for other projects. In particular, those who were worried about Dragon Age 4 might find some reassurance in a new report from Bloomberg.
The publication allegedly received insider information from sources that wished to remain anonymous regarding some changes to the upcoming Dragon Age title. According to these sources, the project was originally developed with a major focus on multiplayer as a way to fit EA's microtransaction strategy, however, it looks like this strategy has been dropped in favor of a strong single-player campaign. 
Because BioWare has had its greatest success in story-driven RPGs, this move away from multiplayer could effectively save the next installment in the Dragon Age series. Not only that, but the development team will reportedly absorb all the members from the canceled Anthem update. It's not just Anthem that played a part in this decision though. As the sources stated to Bloomberg, the success of Star Wars Jedi: Fallen Order was enough proof for EA that a single-player title could still be lucrative for the company.
Anthem not only failed to impress critics but lost almost all of its players within months. Bloomberg previously reported on the sad rumor that the project known as Anthem Next could be abandoned. Now that the rumor has proven true, it seems the game may be left to fade into obscurity.
While things were going wrong for Anthem, the untitled fourth Dragon Age project experienced some trouble itself. Fortunately, fans received the good news that 2020's The Game Awards would feature an unspecified update, and EA followed through with a new Dragon Age trailer.
Despite Dragon Age 4's rocky development, the call to remove multiplayer could very well put everyone involved back on track. It may also reflect a new direction for EA. Now that the company is allowing BioWare to do what it does best, perhaps gamers won't see as much of a push for microtransactions in future titles. While they won't go away entirely, EA may embrace a different model, and BioWare could reclaim some of its former glory.
Some may have thought Anthem would lead to BioWare's funeral, but in a twist of fate, the failed project may turn out to be its savior.