Call Of Duty Poses A Serious Problem For PlayStation Users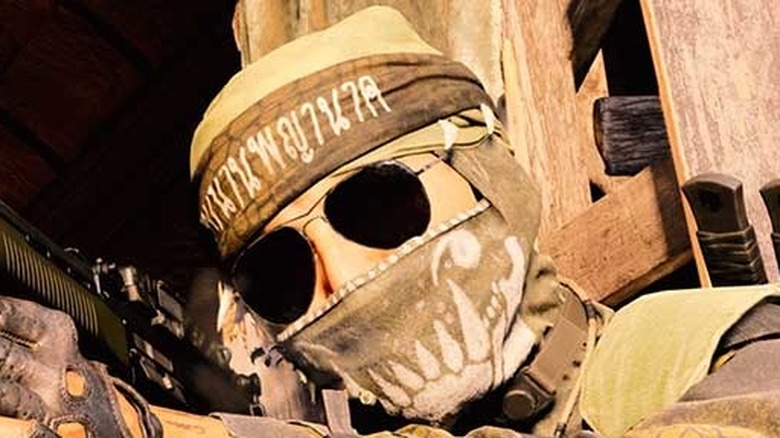 The latest additions to Call of Duty have made the game big, and that could cause some serious issues for PlayStation users.
According to Eurogamer, even though the content itself weighs in at around 17 GB, over 100 GB of free space is required for the new Call of Duty: Warzone Season 2 update — which includes plenty of new weapons and Black Ops-related content. If this trend continues, players might just end up with machines that are solely intended for Call of Duty play.
For PS4 players with 500 GB hard drives, Activision has noted that they might need to shuffle things around if they have both Call of Duty: Modern Warfare/Warzone and Call of Duty: Black Ops Cold War installed. Players are encouraged to delete content that they don't often use in order to make way for more Call of Duty.
Many users were already juggling content around when installing Call of Duty content — after all, Call of Duty wasn't the only franchise on their machines. But now it's getting closer to the point that users can't even have multiple Call of Duty games on a single console. The base game of Call of Duty: Modern Warfare requires 175 GB. Call of Duty: Black Ops requires 82 GB to 125 GB, depending on the type of installation. 
With additional content and continued updates, hard drives are likely to fill up pretty quickly. Compounding the issue is the fact that updates usually require more space than their actual file size. They need to be downloaded, decompressed, and then installed, which is what turns a 17 GB update into a need for 100 GB of free hard drive space.
Will the newest generation of consoles fix the problem? In terms of raw file size, possibly not. The PlayStation 5 has a total of 825 GB of storage space, so it could start running into this problem as well. The Xbox Series X might hold out a bit longer, since it has a full terabyte of storage space — but that's still just five Call of Duty installments.
The massive file sizes of Call of Duty games have been a discussion point for gamers for some time — so much so that one Reddit user took the time to break down why the games are so large. According to this user, the majority of the issues aren't the developer's fault, but are instead caused by the limitations of console technology.