Dr Disrespect Gets Banned Again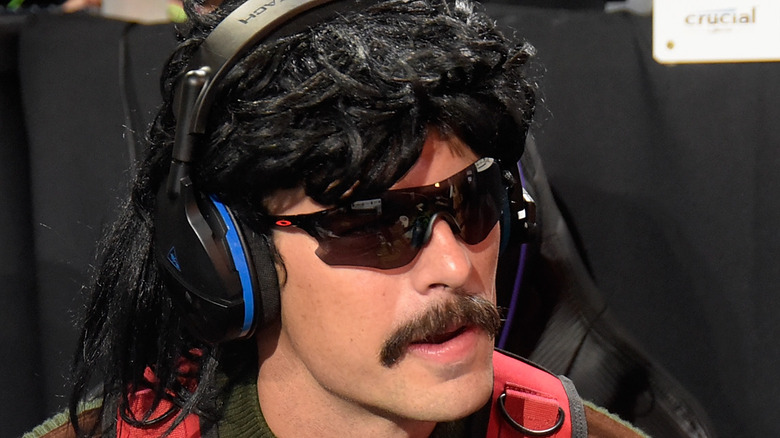 Michael Tullberg/Getty Images
Dr Disrespect has found himself banned yet again. This time, however, the Doc has been barred from participating in a major Call of Duty tournament.
The Toronto Ultra Call of Duty tournament, which kicked off today and runs through tomorrow, will be sending 36 teams into public Warzone lobbies, where they will then battle it out for a $100,000 grand prize. Last year's winner was Team Aydan, which was comprised of Aydan, HusKerrs, and Dr Disrespect's regular Warzone partner, ZLaner. 
Unfortunately for any fans who were looking forward to seeing Doc and ZLaner dominate the competition together this year, the tournament organizers have made the decision to leave Dr Disrespect on the bench. ZLaner hopped on Facebook for a quick livestream, during which he broke the news to fans.
"I'm still going to be playing in the Toronto Ultra tournament, but Doc is unfortunately not going to be," said ZLaner. He added, "I got a message back from the organizers from Toronto Ultra and Call of Duty, they're the ones pulling the tournament off, and they said that Doc is not allowed. I'm assuming it has something to do with his Twitch ban."
Of course, ZLaner is referring to Dr Disrespect's abrupt and mysterious ban from Twitch, which occurred last summer and mystified fans and detractors alike. While he has since returned to streaming on YouTube, Dr Disrespect has maintained that he has no idea why he was banned from Twitch, and claims that Twitch has declined to provide him with an explanation. Since then, other Twitch streamers and fans have been worried that featuring Dr Disrespect on their channels in any way could put them at risk for suspension. 
In fact, Twitch has changed its Community Guidelines within the last year to state, "it is prohibited to use your channel to knowingly feature or advertise a suspended user." ZLaner seems to imply that this could be why Doc is not allowed to participate in the livestreamed tournament. 
According to ZLaner, he immediately sent Dr Disrespect a private message to see if there was anything that could be done about the situation. ZLaner says that the Doc felt there was no way around the ban, and apparently expressed that he felt Toronto Ultra's decision was "weird."
Given Dr Disrespect's tendency to speak his mind, it's likely that fans won't have to wait too long for him to weigh in on this latest ban.