46% Of Fans Want HBO To Make A Series Based On This Video Game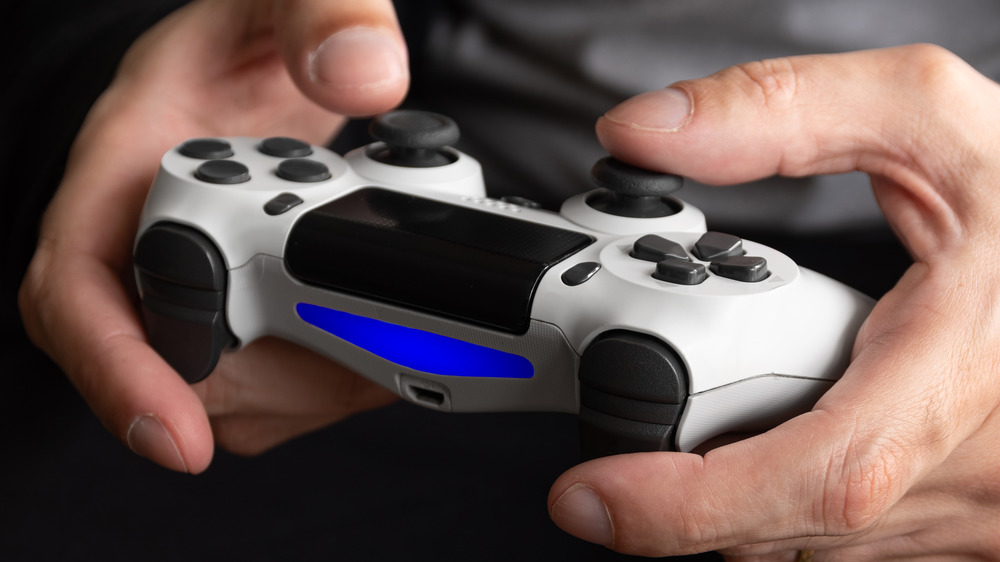 Shutterstock
Video game adaptations can be a major risk. Just because a video game is a hit, it doesn't mean its success will translate to another medium. For every successful, high grossing video game movie like Resident Evil, there's a box office disappointment like Super Mario Bros. But now, as more successful video game adaptations like Rampage and the Sonic the Hedgehog movie, make their way to the big screen, television is getting in on the action too.
Advertisement
In 2020, after the official announcement from HBO that they would be adapting the commercial and critical post-apocalyptic megahit, The Last of Us, into a television series, fans began to wonder who would be cast as teenage Ellie and smuggler Joel. Bella Ramsey from Game of Thrones will take on the role of Ellie, as recently announced, with Joel's casting still uncertain. But this recent hype got Looper wondering what video game fans would want HBO to adapt next. So in a recent survey Looper asked them: Which other video games deserve a full HBO series? Over 160,000 people weighed in and here's our answer.
Fans want HBO to make a God Of War TV Series
Sony Interactive Entertainment
Fans weighed in and the results show that 46% of them want God of War to receive the next HBO series based on a video game. Ever since the franchise began with the release of the first God of War game in 2005, the series has garnered massive acclaim both from critics and fans alike. The Greek mythology-based franchise starts in Ancient Greece and centers around Spartan warrior, Kratos, the anti-hero who aims to atone for his sins, making a deal with the Gods of Olympus to kill Ares, the God of War. The original Playstation 2 game was lauded by CNN for its "compelling" story and landed several "Game of the Year" awards, according to IGN. Its massive success spawned several follow up games, including Playstation 4's God of War which IGN reported has sold over 10 million copies, so it's no surprise that fans would want this story to come to life on HBO. 
Advertisement
Other games voted on in the survey didn't even come close. Halo came in second with 19%, Bioshock garnered 16% of the vote, and The Elder Scrolls earned 14%. The "Other" category got 5% of the vote with fans in the comments calling for games like Alan Wake, Assassin's Creed, and Mass Effect to be made into a series by HBO.