The One Rule Every GTA Port Has To Follow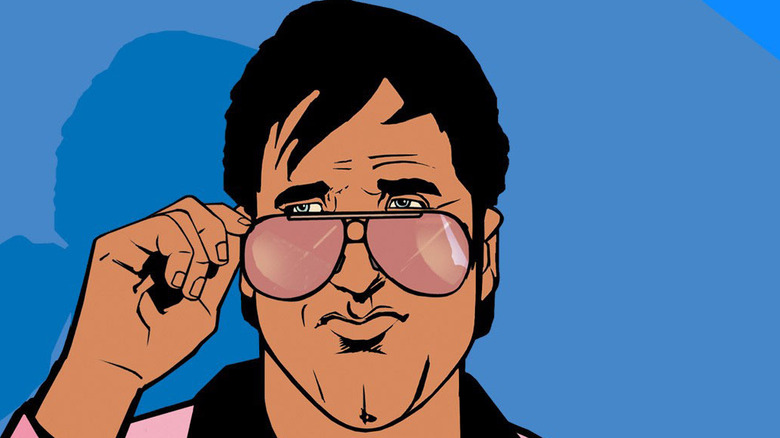 Grand Theft Auto fans may still be waiting a while for any updates regarding GTA 6, but a recent discussion with Take-Two CEO Strauss Zelnick may have revealed how much time and effort will be going into future GTA projects. 
While attending the Morgan Stanley Technology, Media & Telecom Conference, Zelnick took a few questions regarding Take-Two and Rockstar's future projects. According to VGC, Zelnick was asked "how he feels about remasters potentially becoming a bigger part of the company's strategy going forward." While it appears that Zelnick avoided mentioning any specific upcoming projects, his response was interesting for fans of Rockstar's biggest IP.
"We've done differently than the competition – we don't just port titles over, we actually take the time to do the very best job we can making the title different for the new release, for the new technology that we're launching it on." Zelnick replied. "So, we improve the technology, we upgrade the visuals, and we make performance enhancements. And that's why I think our remastered titles typically do so well."
Considering some of the recent rumors in the GTA world, Zelnick's comments are particularly exciting for fans of the franchise. A series of clues earlier this year led to rumors of a remastered trilogy collection, which would have contained visually overhauled releases of GTA 3, Grand Theft Auto: Vice City, and Grand Theft Auto: San Andreas. While many gamers likely would have been excited to play these games ported onto new hardware, Zelnick's comments suggest that such a collection would actually be given a significant facelift. If these rumors turn out to be true, then that remastered trilogy could exceed everyone's expectations.
In any case, Zelnick has essentially confirmed that a lot of work is going into making the next-gen version of GTA 5 the best that it can be. He compared the GTA 5 remaster to Take-Two and Hangar 13 Games' Mafia: Definitive Edition, which was released last year to consoles and PC to decent reviews. As GTA 5 heads into its third console generation, Zelnick is confident that the game will continue to be a "standard-bearer."
"Obviously, I'm confident that Rockstar is going to deliver just a great experience," said Zelnick, "but you can't do that if you're just doing a simple port."
The next-gen release of GTA 5 and GTA Online is still set for release at some point in the second half of 2021. As always, GTA 6 remains in the works, but not much is known about it other than rumors.