Things Keep Getting Worse For Hogwarts Legacy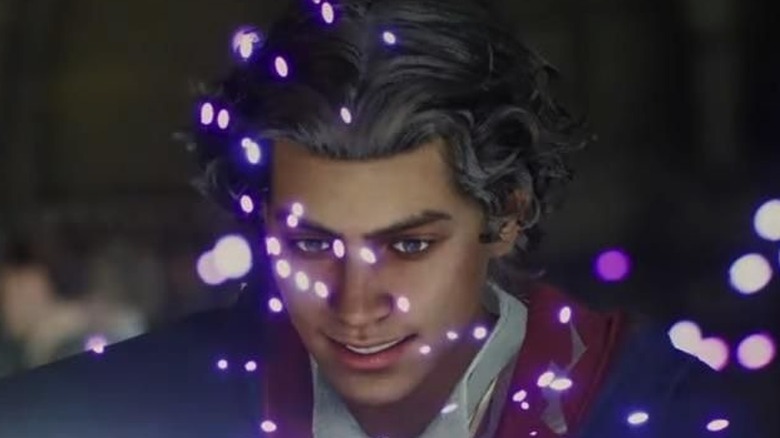 Hogwarts Legacy is having a rough time, even before its release. First, it was the one of many games delayed due to the ongoing COVID-19 pandemic. Then, Harry Potter author J.K. Rowling's controversial online comments forced WB Games to release a statement clarifying that she wouldn't be involved in the making of Hogwarts Legacy via its FAQ page. As if things couldn't get any worse, fans discovered that Troy Leavitt, the lead designer of Hogwarts Legacy, has a YouTube account where he posts personal videos about his political beliefs and the gaming industry, some of which had gamers in an uproar. Now, Leavitt has stepped down from the lead designer position and left developer Avalanche Games entirely, according to a recent tweet.
In his March 4 tweet, Leavitt stated, "1. I have made the decision to part ways with Avalanche Software. I have nothing but good things to say about the game, the dev team, and WB Games. 2. I will be releasing a YouTube Video about this soon on my channel." The channel Leavitt referred to is the very one that caused fans to question his involvement in Hogwarts Legacy to begin with.
Fan response to Leavitt's announcement was mixed. Some individuals blamed "cancel culture" and Kotaku (possibly in reference to the site's article on the controversy) for Leavitt's departure. Others called Leavitt a "troll." Some fans described the situation as part of a larger problem with gaming journalism in general.
For his part, Leavitt claimed to be taking the high road. He tweeted that he's demonetized his streams "in the hopes that there would be less friction to anyone wanting to check them out," but he said that YouTube runs ads anyway, whether he receives money or not. Leavitt also tweeted that his decision came from a place of confidence, saying, "I felt absolutely secure in my position. However, I still wanted to resign for reasons that I will explain in that forthcoming video. I'm in excellent spirits and very pleased with my relationship with WB and Avalanche." 
Leavitt said that he's focusing on finishing up what work he can before his last day with the Hogwarts Legacy team. He claimed that he hasn't been "cancelled," even though many Twitter users have blamed "cancel culture" for his resignation. Gamers will have to wait for Leavitt's official video for more information. Until then, fans can only wonder how Leavitt's absence will affect Hogwarts Legacy, which was already the victim of a troubled development cycle.