How Halo Infinite Can Avoid Being One Of The 'Greatest Gaming Failures'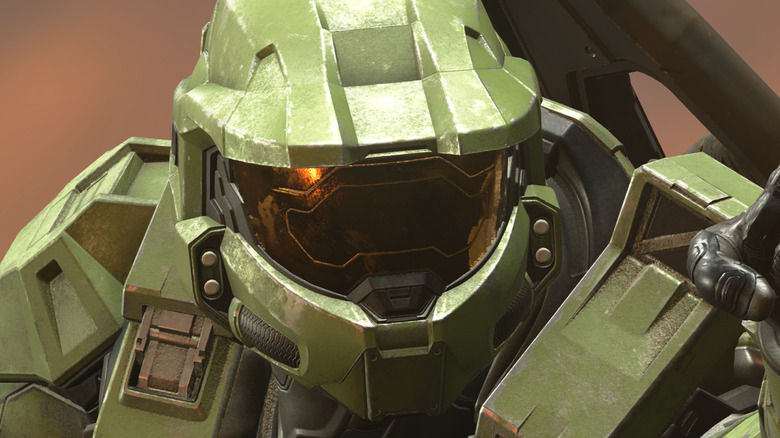 Microsoft
In business, as in life, there are two options: Adapt or die. A least that's the argument some Halo fans are making for a battle royal game mode in the long-delayed Halo Infinite. Jack "Courage" Dunlop had some strong words for the developers at 343 Industries, the team behind Halo, in a tweet that has since ignited a new conversation over the future of the franchise and multiplayer games in general.
Advertisement
"I've played Halo since 2005. It's my favorite game series of all-time," Dunlop wrote. "If Halo Infinite doesn't release with a robust and well made Battle Royale game mode, then it will be one of the greatest gaming failures in history."
It's no secret that battle royale games have been the hot new thing for gamers and streamers over the last few years. Beginning with PUBG in 2016, the genre has exploded in popularity, especially since the release of Call of Duty: Warzone last March. But is battle royale a necessary adaptation for the iconic action in Halo, the franchise that helped define multiplayer gameplay as we know it?
"BRs are necessary for shooter games to blow up. just how it is," Davis "Hitch" Edwards said in reply to the tweet. Others agreed with Edwards and Dunlop, but there was still plenty of resistance to the idea. "Or they could actually focus on the thing that made them great and just have really good social and competitive multiplayer," one Twitter user responded. "F— Battle Royales all they've done is reduce a lot of esports to an environment where there's more luck than skill involved." Others said they'll be happy regardless of what game modes are available in Halo Infinite. 
Advertisement
This conversation isn't new by any means. Halo director Frank O'Connor said that there were no plans for a Halo battle royale as recently as December 2020. One Halo fan asked 343 writer Jeff Easterling if Halo Infinite would include a battle royale mode during a live stream on the now-defunct Mixer in 2018 (via VG247). "I'll tell you right now, the only BR we're interested in is Battle Rifle. The original BR. So, calm yourself," Easterling said.
However, Halo Infinite will bring with it 343 Industries' new "Slipspace" engine, which opens up a lot of possibilities for the future of the franchise. In a 2019 interview with IGN, Bonnie Ross, head of 343, said that the Slipspace engine will let the team do "their best creative work" and help build a "platform for the future of Halo."