Single-Player Fortnite Is Making A Comeback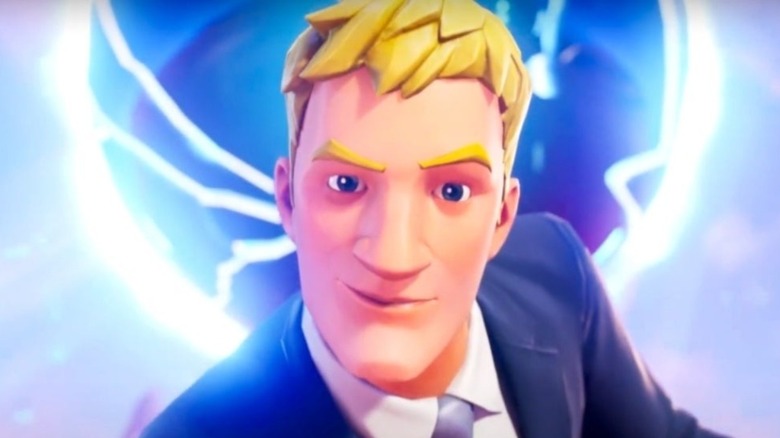 Fortnite: Save the World has gone ages without any real gameplay updates, leaving the original iteration of the popular game in the dust. Even though Fortnite: Save the World existed before the more popular battle royale mode, it's accessible to fewer players due to it only being available on PC and Mac, and it receives less online attention than the competitive side of Fortnite.
Single-player fans rejoice! Options for a single-player story will return to Fortnite when Chapter 2 Season 6 drops later this month. While the game isn't getting a full-on single-player mode, the new season of Fortnite will feature a special single-player mission that promises to offer players something a little bit different.
Zero Crisis Finale is Fortnite's first single-player story event, making it a significant milestone in the franchise with the potential to reshape how players view Fortnite and its plot. While no one knows for sure where Fortnite's story will go after the event, fans do understand that it will include Agent Jones, the Imagined Order operative (voiced by Troy Baker) who was seen in the Season 5 and Season 6 trailers.
Fortnite's storyline might confuse some players who enjoy the game for its battle royale style, but with Zero Crisis Finale, Epic's multiplayer game is set to delve into narrative more fully. Epic announced that the "aftermath of [Season 6] is sure to shape Reality as we know it," which means that the first single-player story event will have consequences for the future of the game itself, potentially changing gameplay or otherwise shaking up the world in some other fashion.
Considering how some high profile players like Ninja have spoken out about stream sniping and cheating within Fortnite, Epic might be considering making some changes in the beloved game, and the new single-player story is just the beginning. While Save the World might be less popular due these days to its ability to be played by a single person — and its lack of competitive gameplay — many players enjoyed it because it allowed for single players to embark on an epic mission to, what else, save the world.
Zero Crisis Finale, while not seeking to erase competitive aspects of Fortnite, will provide a single-player experience for players everywhere — the first single-player content released in quite some time.