How Pizza Boxes Are Transforming Into Pac-Man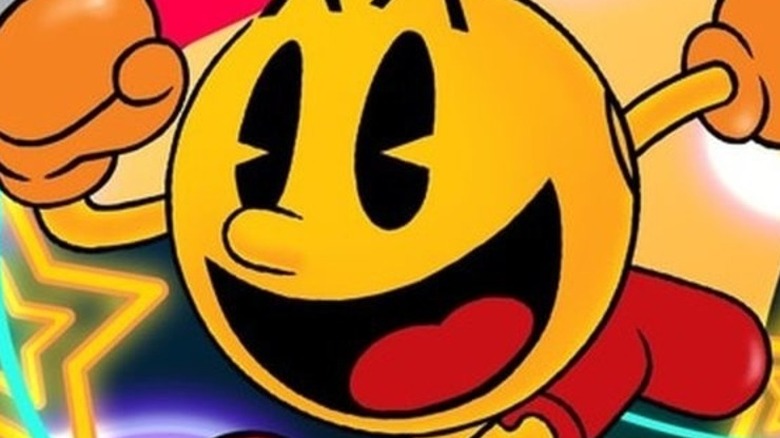 Pizza Hut is delivering a side of retro arcade nostalgia with its pies in a new campaign meant to bring back some cheesy 1980s memories. Pizza Hut customers can now play Pac-Man on their smartphones via augmented reality, right off the back of the restaurant's new pizza boxes.
Advertisement
The new Pac-Man pizza boxes harken back to the pizza chain's heyday in the '80s, when its restaurants were especially popular with kids and families — and filled with arcade games. The nostalgia is driven by a new marketing campaign from Pizza Hut, dubbed "Newstalgia," that puts a modern twist on some of the things that longtime customers love and miss about the restaurants, such as Tiffany-style lamps, Book It! Pins, and red plastic cups, the company said in a news release on Monday, March. 15.
"Pac-Man's design and creation was inspired by the shape of a pizza with a slice taken out of it, making this partnership so appropriate for the Pac-Man brand," said Yutaka Fuse, head of licensing and branding at BANDAI NAMCO Entertainment Innc., in the release. "Pac-Man games and Pizza Hut pizzas occupy a special place in many people's memories; we're excited to have the opportunity to create fun memories for a new generation of Pac-Man and Pizza Hut fans through this collaboration."
Advertisement
To that end, Pizza Hut is releasing new pizza boxes with a classic Pac-Man grid on them. But there's more to this tie-in than just the maze on the box. Whoever plays the game and shares their score online will be entered in a drawing to win a custom Pac-Man arcade cabinet from Arcade1Up, regardless of skill level. To enter, players have to scan the QR code on the back of the Pac-Man pizza box and play the game on their phone, guiding Pac-Man through the maze on their pizza box. After following the on-screen prompts, they can then share their score with Pizza Hut on Twitter using the hashtags #PizzaHutARcade #Sweepstakes. Pizza Hut will randomly select a winner on April 3 to receive the arcade cabinet.
Joining Pizza Hut's "Newstalgia" campaign is actor and comedian Craig Robinson, who can be seen playing an old school Pac-Man table in a new commercial spot.
"Everyone has their own special Pizza Hut memory — from being a Book It! kid or grabbing post-game pizza with your little league buddies," Robinson said. "Growing up in the '80s, mine was going into Pizza Hut and devouring those little Pac-Man dots just like I did my pizza. Those arcade games in the restaurant — there was nothing better as a kid."
Advertisement
Founded in the '50s, Pizza Hut has shifted away from its traditional dine-in services in recent years, and has done especially well during COVID-19, according to Restaurant Business. With the "Newstalgia" campaign, however, the pizza chain is "tapping into those things that make Pizza Hut great in a modern and relevant way," the company's chief marketing officer said in the release.