The Insulting Gift Activision Gave Laid Off Employees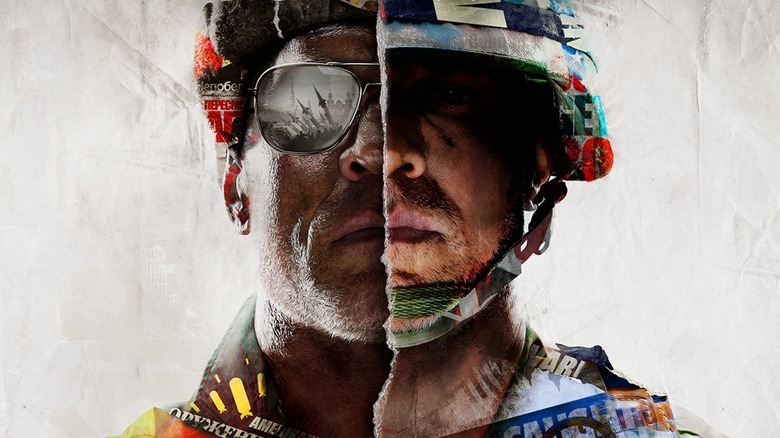 It's been a tough year for everyone. The pandemic has disrupted numerous industries, and while many video games were delayed by the Coronavirus, the gaming industry as a whole has actually made a ton of money. Considering the boom in video game sales, one might expect that game developers feel fairly secure in their jobs. That is not turning out to be the case for some employees at Activision Blizzard, however.
The safety and feasibility of large in-person gatherings remain an uncertainty as the world continues to navigate the COVID-19 pandemic. Accordingly, as reported by Bloomberg, Activision Blizzard is cutting back on its resources related to live events. Unfortunately, this means that a number of longtime employees are losing their jobs.
Bloomberg dives into the employee severance package, which includes 90 days of severance pay, a year of health benefits, and a career transition service. That's a pretty great deal, but there's one other item that might throw a little salt in the wound: A Battle.net gift card loaded with $200. In other words, if one of those employees hasn't found a new job after 90 days, they may no longer have any income coming in, at least they can buy some games from the company that just let them go.
While it's understandable that Activision Blizzard may want to scale back on its live event resources, the company is not exactly hurting for money. Back in October, Call of Duty: Modern Warfare set a new sales record, and the following month Call of Duty: Black Ops – Cold War was a best-selling game. Considering the company's tremendous success, one might expect there is a better solution than simply letting employees go. Offering parting workers a gift card may come off as insulting. However, as some fans on Twitter have pointed out, the rest of the severance package is admittedly generous.
Activision has a bit of a shady history when it comes to firing its employees. Back in 2019, the company hit a ton of employees with layoffs, even though it was able to afford a bonus valued at $15 million as a bargaining chip for a new CFO.
This is a difficult time to be looking for a new job, but hopefully, all those affected won't have too much trouble securing a position with a different company. In the meantime, maybe those gift cards could come in handy as generous birthday or holiday gifts?