Dr Disrespect May Have Just Had The Greatest Twitter Defense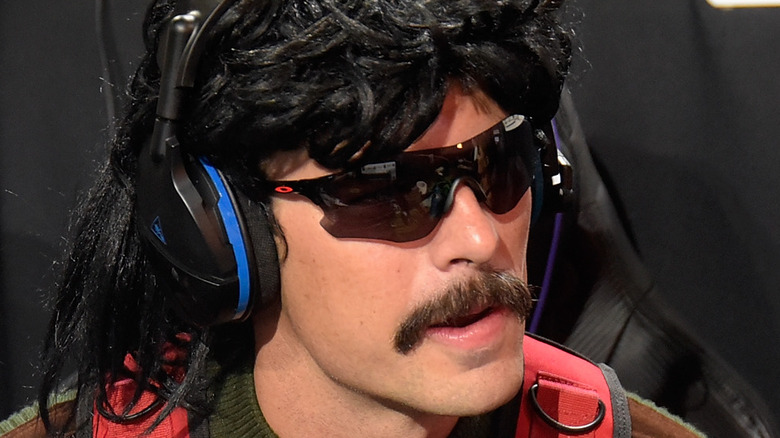 Michael Tullberg/Getty Images
Professional athletes are used to defending their titles; it's a major part of the gig. Sometimes, however, it's nice to have a bit of an assist when the haters come calling. During a recent argument on Twitter, professional basketball player Kevin Durant was under siege from a group of critics when none other than Dr Disrespect came to the rescue. Not only did the Two Time Champion weigh in with his thoughts, but he may have completely shut down Durant's critics with his response.
On March 18, someone on Twitter tagged Durant in a tweet slamming his career on the court. They wrote, "I've never seen nobody carried like [Kevin Durant] ... for him to be an all time great he never prove it[.]"
In response, Durant tweeted, "I'm convinced y'all don't watch basketball and you just want a response from me," which set off a flurry of replies. Some fans were impressed by Durant's comeback and offered their support for the player, while others doubled down on the original post's criticisms of Durant.
That's when Dr Disrespect threw his hat in the ring. With his trademark sense of humor and bluster, the Doc tweeted, "Can I step in here KD? They don't understand what it's like to be 6'8 or taller. They don't understand what's it like to have a 37" vert and a silky smooth shimmy shake fadeaway in the post." Dr Disrespect encouraged Durant not to even bother acknowledging the haters. "We're way better," he concluded.
Durant responded, saying that he feels like Twitter is specifically made for arguing about things like this. He told the Doc, "[it's] a simple concept for me."
While the exchange ended there, fans of the two titans were seriously excited to see it happen. Some of the replies to Dr Disrespect's tweet expressed incredulity that it even happened, while another fan was happy to proclaim the interaction "the greatest crossover in history." Of course, Durant has a history in the esports world as an investor, so it may have just been a matter of time before these two crossed paths.
Dr Disrespect is one streamer and competitive gamer who knows a thing or two about dealing with haters. Ever since his mysterious ban from Twitch last year, the Doc has seen plenty of ups and downs. And while Dr Disrespect and Kevin Durant compete in two very different arenas — Doc's games of choice lately have been Warzone and Valorant — it seems that the Doc saw a kindred spirit in Durant and decided to help out. Whatever the case, the Doc's response is one that fans will likely be buzzing about for a bit.