Dwayne Johnson's Cryptic Tease Has Fortnite Fans Talking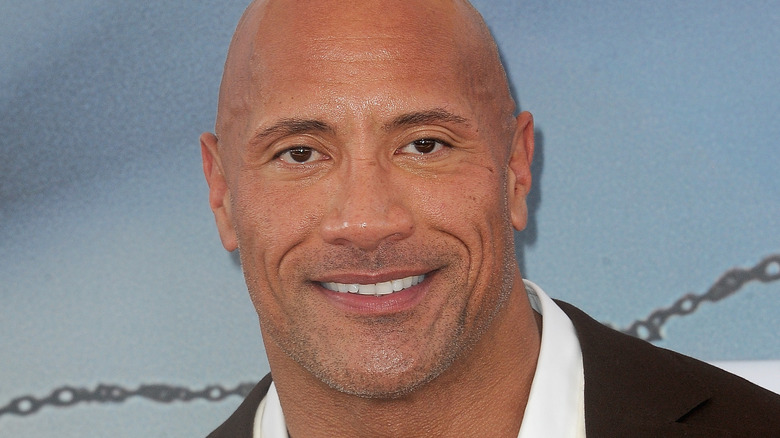 Albert L. Ortega/Getty Images
Fortnite is no stranger to pop culture crossovers and guest appearances. The recent "Zero Crisis Finale" mission — the one that ushered in the arrival of Chapter 2, Season 6 — highlights that in a very big way. It kicks off with a cinematic that shows Agent Jones fighting alongside a rather impressive cast of characters, such as Kratos from God of War, Master Chief from Halo, and more. One particular character in "Zero Crisis Finale," however — the Foundation — has a very big role despite being a relative newcomer.
Thanks to an Instagram video from a well-known actor, some are finally beginning to connect the dots. Or, in this man's parlance — they can finally smell what The Foundation is cooking.
In the waning hours of March 16, Dwayne Johnson shared an update to his Instagram feed, which started out at first like one of his usual motivational messages. He spoke in vague terms about what a "big day" it was in "a certain world." He talked about how that world connected to his, and let fans know he was continuing to "put in the work." It was at that point that the man once known as The Rock dropped a bit of a bombshell.
"This is all done," he said, "to strengthen and evolve and grow the power and the force known as The Foundation."
With his trademark eyebrow raise, Johnson seemed to confirm what now makes total sense if you played Zero Crisis Finale or at least watched footage of it. Johnson may have been the voice behind The Foundation. Not only that, he may have inspired some of the character's design, too.
If you listen to The Foundation speak in "Zero Crisis Finale," you may feel fairly confident that Dwayne "The Rock" Johnson is the man uttering those lines. The voice is a bit modulated, of course, but it's tough to ignore how much it indeed sounds like him. This is further bolstered by the fact that, according to Reddit user SmearReddit, the voice files for The Foundation's lines in Fortnite are installed to a folder named "DJ."
And as Dexerto points out, The Foundation's look seems to take some cues from Johnson, too. The large tattoo that covers Johnson's left side bears a striking resemblance to the blue metal portions of The Foundation's left arm, left shoulder, and chest. Even the patterns match up in some regards.
It's hard to ignore all of the evidence pointing to Dwayne Johnson as the person who is playing The Foundation in "Zero Crisis Finale." Of course, no one can be absolutely certain until either Johnson or Epic Games comes out with an official confirmation. Until then, fans will be left to wonder if The Foundation survived the events of "Zero Crisis Finale," and if he'll be back in the future.