The One Thing You Shouldn't Have To Worry About With Sony Buying Evo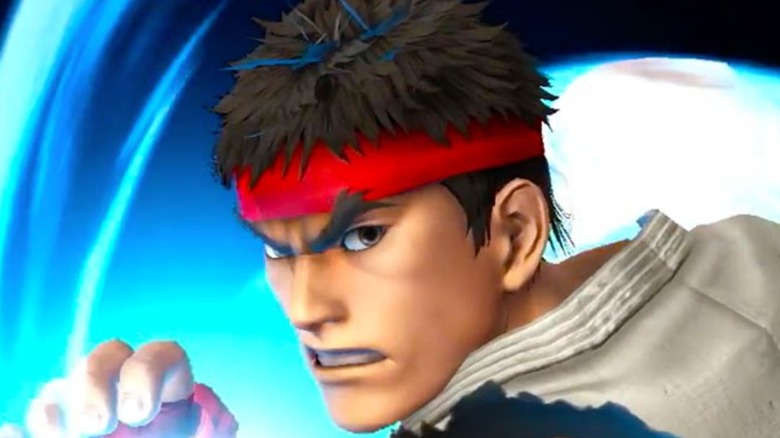 The Evolution Championship Series, a.k.a. Evo, was recently acquired by Sony Interactive Entertainment and the esports organization RTS. As seen by the response to the announcement on Twitter, the move provoked concern over the changes the PlayStation company might implement, including whether it would exclude games from other consoles. There's no need to despair over the fate of Super Smash Bros. just yet though. An executive at Evo has reassured fans of the Nintendo platform-fighter that the competition will not be limited to games from Sony's catalogue.
The world's largest and longest running fighting game competition started out in 1996 as a small Super Street Fighter 2 Turbo and Street Fighter Alpha tournament in Sunnyvale, California called "Battle by the Bay." It initially used arcade cabinets exclusively, but made the switch to consoles in 2004, featuring systems from multiple manufacturers.
Evo saw an explosive expansion in the years that followed, but it recently fell on hard times. Covid-19 forced in-person gaming competitions to all but grind to a halt, and Evo was no exception. It attempted to recoup the competition by hosting a remote version of the event called Evo Online in 2020, but it was canceled in the wake of sexual abuse accusations levied against Evo co-founder and former CEO Joey Cuellar that resulted in his removal.
According to the acquisition announcement, co-founders Tony and Tom Cannon will remain "closely involved in an advisory role to ensure Evo continues to service the fighting game community and support its vibrant growth." Even so, Nintendo fans have continued to express worries about the future. Every game announced so far in the Evo Online 2021 lineup has been available on PlayStation consoles.
Smash is a Nintendo exclusive that's long been a staple of the competition and isn't yet among the titles listed. Many of the games have yet to be announced, however, and Evo's Director of Global Business Development, Mark Julio, assured that, "@EVO is still open to all platforms. The teams at PlayStation and RTS are enabling us to continue working with our community to support fighting games" in a March 18 tweet. 
While not a direct confirmation that Smash will continue its Evo tenure, at least one of the involved parties has partially addressed the Nintendo-shaped elephant in the room. Given Sony's history with console exclusivity, this may come as a small comfort, but it's clear the company has big plans for Evo and esports.
"This partnership marks a new collaboration, bringing together the resources and expertise that will allow us to elevate the global reach, scale and fan engagement surrounding this iconic gaming tournament," the acquisition announcement said.