Xbox Is Disappointing Gamers Yet Again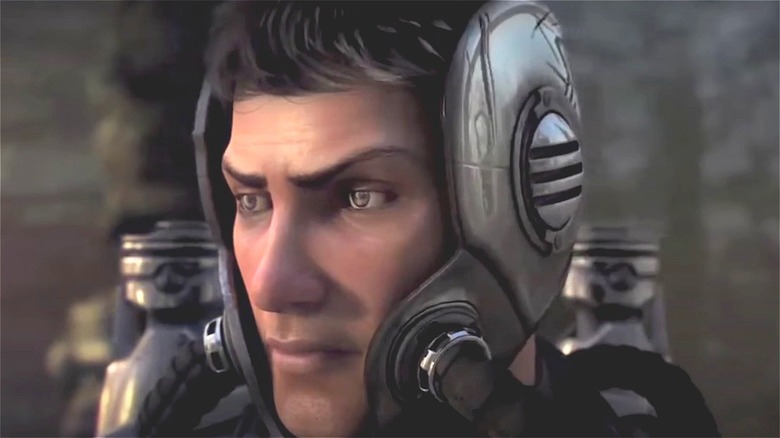 Under normal circumstances, the subject of free games would be enough to get gamers excited. However, a new announcement for free games coming to Xbox Live Gold account holders is turning out to be more of a disappointment.
On March 30, 2021, Xbox Wire revealed four games that will be free in April for anyone who has Xbox Live Gold. Two of the games are Xbox One and Xbox Series X|S titles, while the others are 360 games. In the former category, subscribers will get Vikings: Wolves of Midgard and Truck Racing Championship, while the latter category features Dark Void and Hard Corps: Uprising. These free games are courtesy of the "Games with Gold" program, which is also available to subscribers of Xbox Game Pass Ultimate. While Microsoft claims this bundle to be a $129.96 value, gamers are not impressed.
On Reddit, Xbox fans are sounding off. One user said, "I expect nothing but I'm still let down." Another said, "I'm just getting ready for the heartbreak when ps plus announces yet another AAA game that everyone wants to play while we get this." One Redditor even went so far as to question the value of the service, asking "what are people getting for live now? Some near-worthless games and the ability to play online in games they already paid for."
Although many are not pleased by the selection, some are optimistic. One person in the thread said, "Hard Corp Uprising is an amazing game," while another asked, "Why is everyone trashing this? I'm actually Really excited for Vikings." Indeed, this Redditor brings up a good question: What is the source of everyone's frustration?
Xbox Live Gold's prices were set to increase, but fan backlash caused Microsoft to reverse the decision. Soon after that, the company finally moved towards making free-to-play games truly free on Xbox, which may have been a good-faith gesture to mend any damage caused by the proposed price hike. It's possible that some Xbox users are still upset that Xbox Live Gold was supposed to go up in price.
Even so, fans have felt let down by free Xbox games before. In November 2020, gamers were in an uproar over the December Xbox Games with Gold lineup, as many felt that Microsoft dropped the ball with that selection, as well. Maybe next month's free game selection will win fans over.  In the meantime, there's always that new $500 Xbox headset to get excited about.