The Real Reason These Apex Legends Skins Are Being Delayed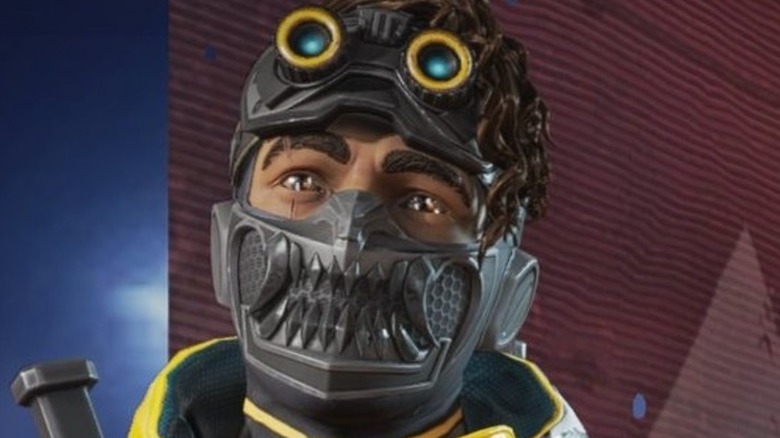 After feeling disappointment over Apex Legends' buggy launch on the Nintendo Switch, fans had to console themselves in the best way anyone knows how: new skins. Respawn Entertainment had previously announced a collaboration with Chinatown Market, a streetwear clothing brand, to produce stylish new skins for Apex Legends. However, a new development with Chinatown Market has convinced Respawn to delay the release of the new skins.
In a March 29 tweet, just one day before the Chinatown Market skins were set to release, Respawn tweeted, "In support of our friends at @ChinatownMarket's decision to rebrand, we're holding the launch of in-game CTM-branded skins in @playapex tomorrow.The skins will come back with a fresh look after the rebrand." Respawn linked to Chinatown Market's Twitter to provide more information on the rebranding.
For its part, Chinatown Market provided a clear explanation of why it has chose to change its name. "The Asian American community is rightfully demanding all of us think and act more honestly," the company's statement read. "Our name was inspired by the shops, people, and vibrance of Canal Street and Chinatown in New York but it's not our name to use." The brand stated that it would donate the profits from existing Chinatown Market merchandise to AAPI charities. Chinatown Market noted that it should've changed its name sooner, but that "it is never too late to do the right thing."
Chinatown Market's reference to recent demand for equality and justice in the AAPI community stemmed from rising levels of violence against Asian Americans, which has become more of a part of the national conversation. In the wake of several violent attacks against the Asian American community, President Biden has taken notice and aimed to help the AAPI community recover from recent trauma and devastation.
Fans expressed mixed reactions to the announcement. Many were in favor of Chinatown Market's rebrand, but shared their disappointment that the Apex Legends skins would be further delayed. Others said they didn't understand the "fuss" and thought the name was fine as is.
Apex Legends players have plenty of other new features to explore while waiting for the Chinatown Market collaboration to drop. No-Fill Matchmaking has changed the way some players engage with the game, allowing for one vs. three competition in a way that wasn't possible before. Season 8 of Apex Legends is also in full swing, providing new competition and a new character, Fuse. Regardless, fans will have to wait for the Chinatown Market collaboration, which will likely have a different name when it releases in the future. No new release date has been announced yet.