Sony's First Ever Xbox Game Launch Just Got Even Wilder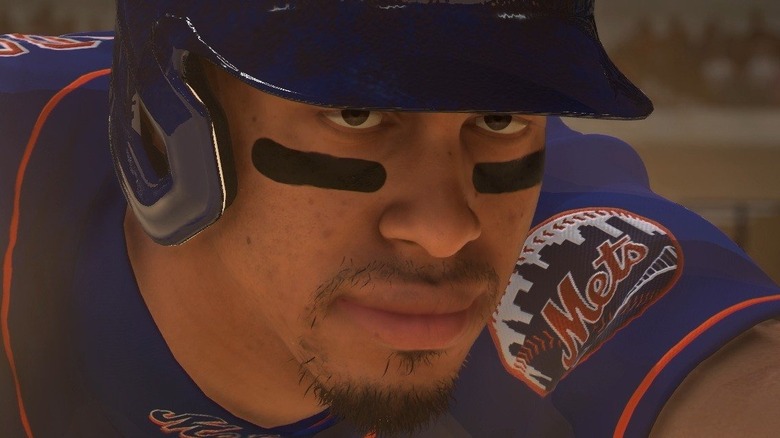 Go ahead and check the calendar; reassure yourself it's no longer April Fools' Day, because Xbox has just revealed some pretty wild news. On April 20, Xbox Game Pass will be getting MLB The Show 21 on launch day. Yes, the popular baseball series that has long been published by Sony Interactive Entertainment has finally become a multi-platform series, and it's going straight to Xbox's hottest subscription service. 
The news of a Sony and Xbox co-production was revealed back in early February, when Microsoft's Aaron Greenberg announced to an astonished public that the PlayStation brand was making an Xbox game for the first time. At the time, Greenberg explained that Sony and Microsoft had been working in concert to not only bring MLB The Show to other platforms, but to allow for cross-platform play. Now, it seems like Microsoft is getting yet another advantage in this partnership.
In an April 2 announcement from Jamie Leece, MLB's Senior Vice President of Games & VR, it was confirmed that MLB The Show 21 would be joining the Game Pass lineup at launch. Leece explained, "Both MLB The Show 21 Xbox One and Xbox Series X|S Standard Editions will be included with Xbox Game Pass so members will be able to play the best version of the game regardless of which console they're on." In addition, the crossplay opportunities previously teased by Xbox and PlayStation are truly a reality, with Leece promising that "you can play against others online, and earn and use content across the platform and generation you choose."
There is no way to oversell how huge of a deal this is. Not only is Sony co-producing one of its long-time exclusive franchises with Microsoft, but Xbox Game Pass subscribers now have the added advantage of getting the game for free on launch day. Of course, there's always the chance that PlayStation might announce a similar deal for PS Plus subscribers in the following months, but this is still an exciting victory for Xbox fans. With some fans finding Xbox Game Pass Ultimate to be more worth getting than ever before, this release is yet another thing to add in the plus column.
Leece's blog post promises that MLB The Show 21"rockets the franchise onto the next generation of video game consoles with a huge range of improvements, enhancements, and optimizations that make The Show the ultimate Major League Baseball experience." In other words, even if this latest announcement didn't rock your world, Xbox is pretty sure that the game itself will blow you away.