Red Dead Redemption Actor Breaks His Silence On God Of War Rumor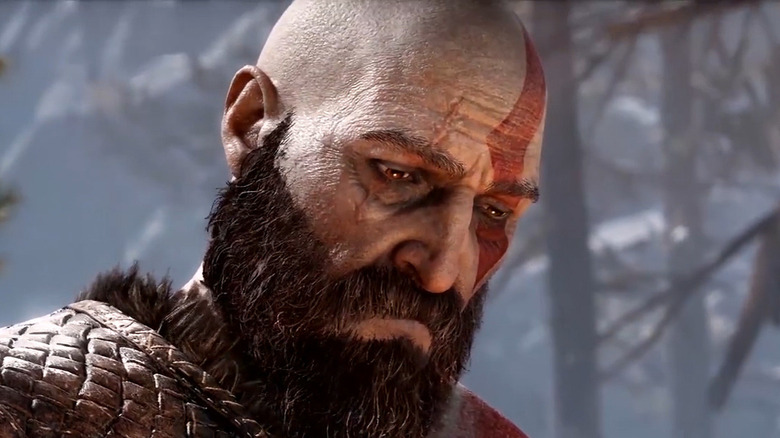 In late 2020, God of War fans received news that a sequel was officially on its way for 2018's God of War. Since then, fans have wondered how the new game will follow up on the first game's ending, how it will build upon the series' mythology, and which characters will be along for the ride. This wild speculation has led to several rumors, including one claiming that actor Roger Clark (a.k.a. Red Dead Redemption 2's Arthur Morgan) is playing none other than Thor in the new installment. But where exactly did that rumor start?
Clark himself cleared the air regarding this God of War rumor during a recent interview with Dan Allen Gaming. Allen wasted no time in asking about Clark's relationship with Sony Santa Monica's biggest action franchise. When Clark was asked about the possibility of seeing him as the god of thunder, Clark explained that this all seemingly started when he tried to point some video game industry hopefuls in the right direction. 
"I know where that rumor originated, and it's kind of funny," said Clark. "Just for example, with this thing here: someone [asked], 'How do I get into video games?' You know, I get people asking me that a lot, so, whenever I see a studio announce that they're recruiting, I share it. And I did it once with [Sony] Santa Monica, and next thing I knew, I'm Thor. That's all it took. So, I'm not confirming or denying anything, but I mean, it's a little bit of a leap, I have to say."
In other words, Clark was hoping to help people find a gig in video games, and wanted to boost the signal when it came to Sony Santa Monica's recent job openings. However, throwing his support behind the studio most famous for producing 2018's God of War led people to believe that he was working with the studio directly.
However, it is interesting to note that Clark said he's "not confirming or denying anything," which leaves the door open to plenty of speculation. Does this mean that Clark is involved in God of War: Ragnarok, just not as Thor? As Dan Allen pointed out at the top of the interview, Clark has likely signed an NDA and couldn't tell people what he was working on, even if he wanted to. 
In the meantime, as excitement for the God of War sequel grows, fans will probably have to wait for an official announcement from Sony regarding any casting.